15 января 2020
Happy New Year - with new VIP lectures!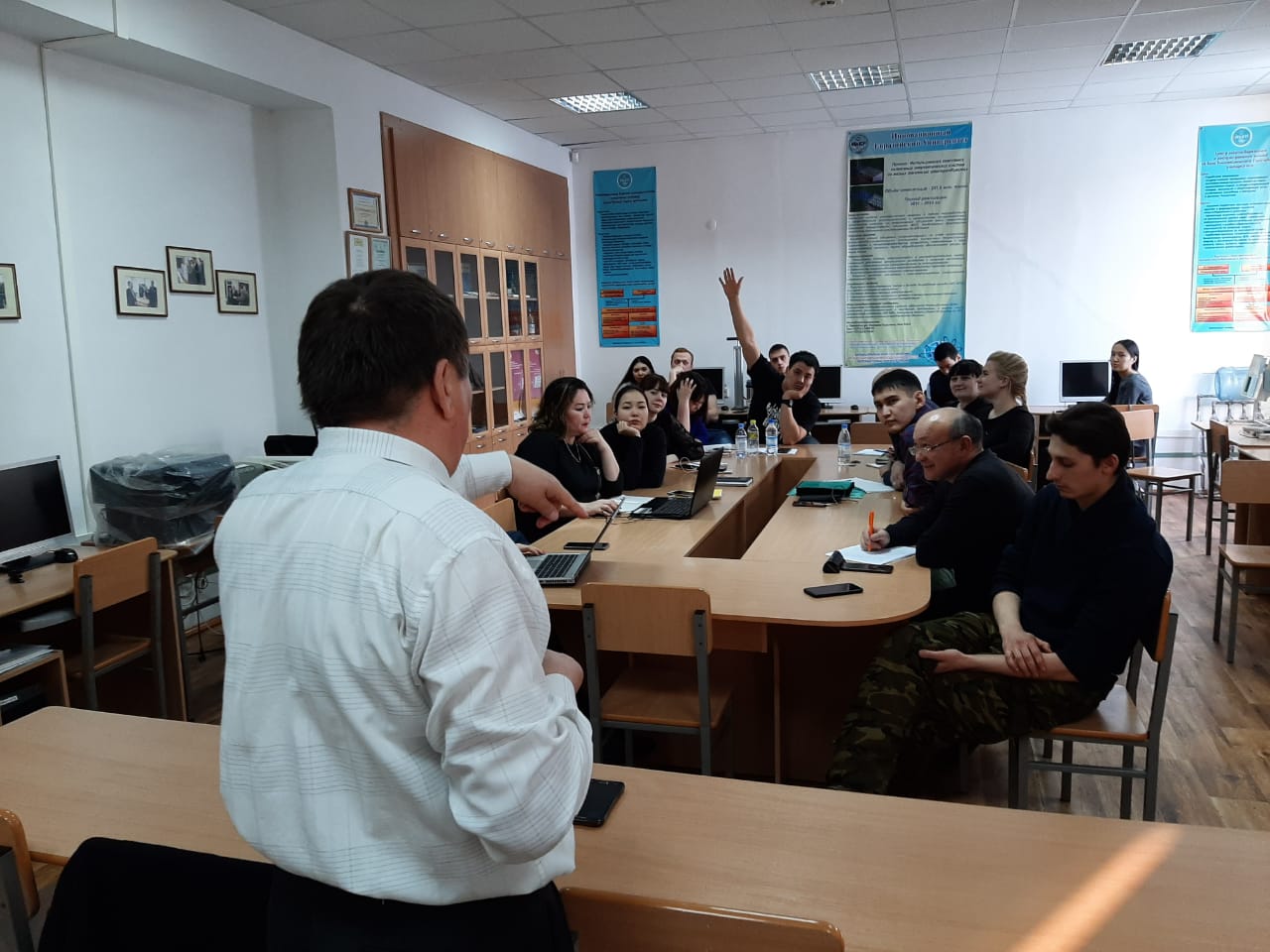 As part of the academic mobility program, InEU was visited by Sheryazov Saken Koishybaevich (Chelyabinsk), professor of the South Ural State Agrarian University, doctor of technical sciences of the department "Energy Supply and Automation of Technological Processes".

---
With great interest, first-year and second-year undergraduates of the educational programs "Power Engineering", "Heat Power Engineering", "Mathematics", "Physics" and "Metallurgy" listened to a series of lectures in the direction of "Energy Saving".
During his stay in Kazakhstan as a visiting professor, Saken Koyshybaevich talked about electricity supply, the power equipment of power plants in industrial enterprises, electric and heat networks, and non-traditional renewable energy sources. All these topics are very relevant both in Russia and in Kazakhstan. Therefore, the bond between our countries is growing stronger and good conditions are being created for international cooperation between teachers and students.
The program, totaling 72 hours, included lectures and laboratory and practical classes with intermediate certification of students.
Saken Koyshybaevich also discussed with our teachers topical problems in training specialists and their employment after graduation. Between lectures, he held a consultation with future graduates on issues of master's thesis on issues related to energy conservation and energy efficiency in various technological processes.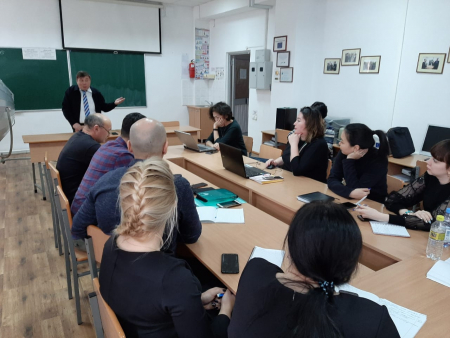 Cooperation between our universities has been going on for several years and this is not the first time that Saken Koishybaevich has come to us to share his scientific and life baggage. The result of the joint work was the warm, enthusiastic reviews of our undergraduates and an invitation to come again. Such cooperation gives new infusions of information, reveals modern approaches to the presentation of material. We hope that the teachers of our university will certainly undergo an internship at the oldest university in Russia and will take part in joint research.
Senior Lecturer, En&M Department
Gulmira Akizhanova