College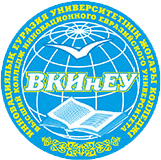 Higher College of Innovative University of Eurasia (VKInEU)
Higher College of InEU is among the leaders of the National Rating of Kazakhstan Colleges. Training is conducted in 25 specialties of a technical, humanitarian, economic and legal direction. 5 intramural and 1 extramural department. Distance and dual learning. Teaching in the state and Russian languages. Applied baccalaureate. Modern material and technical base. Laboratories for power engineers, builders and food technologists, computer center, auto repair shop and welding shop. Additional qualifications in all specialties. Foreign language courses, driving school, electronic scientific library, hostel for non-resident students. Short-term courses, professional retraining and advanced training in working specialties. Financed places, discounts, benefits, employment.

Перейти на сайт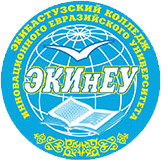 Ekibastuz College of Innovative University of Eurasia (EKInEU)
More than ten years the college has been implementing educational programs of technical and vocational education according to the profile - "Education", "Law", "Service, Economics and Management", "Energy". The quality of training of future specialists is ensured by the highly qualified teaching staff of the college, who constantly improve their professional skills. Training is conducted in 12 specialties. There are 3 departments for training: pedagogical, multidisciplinary and extramural. Modern material and technical base. Clubs and sports sections for students. College students are active participants and winners of competitions at the city and regional levels and sports competitions among colleges. Financed places, discounts, benefits, employment.

Перейти на сайт