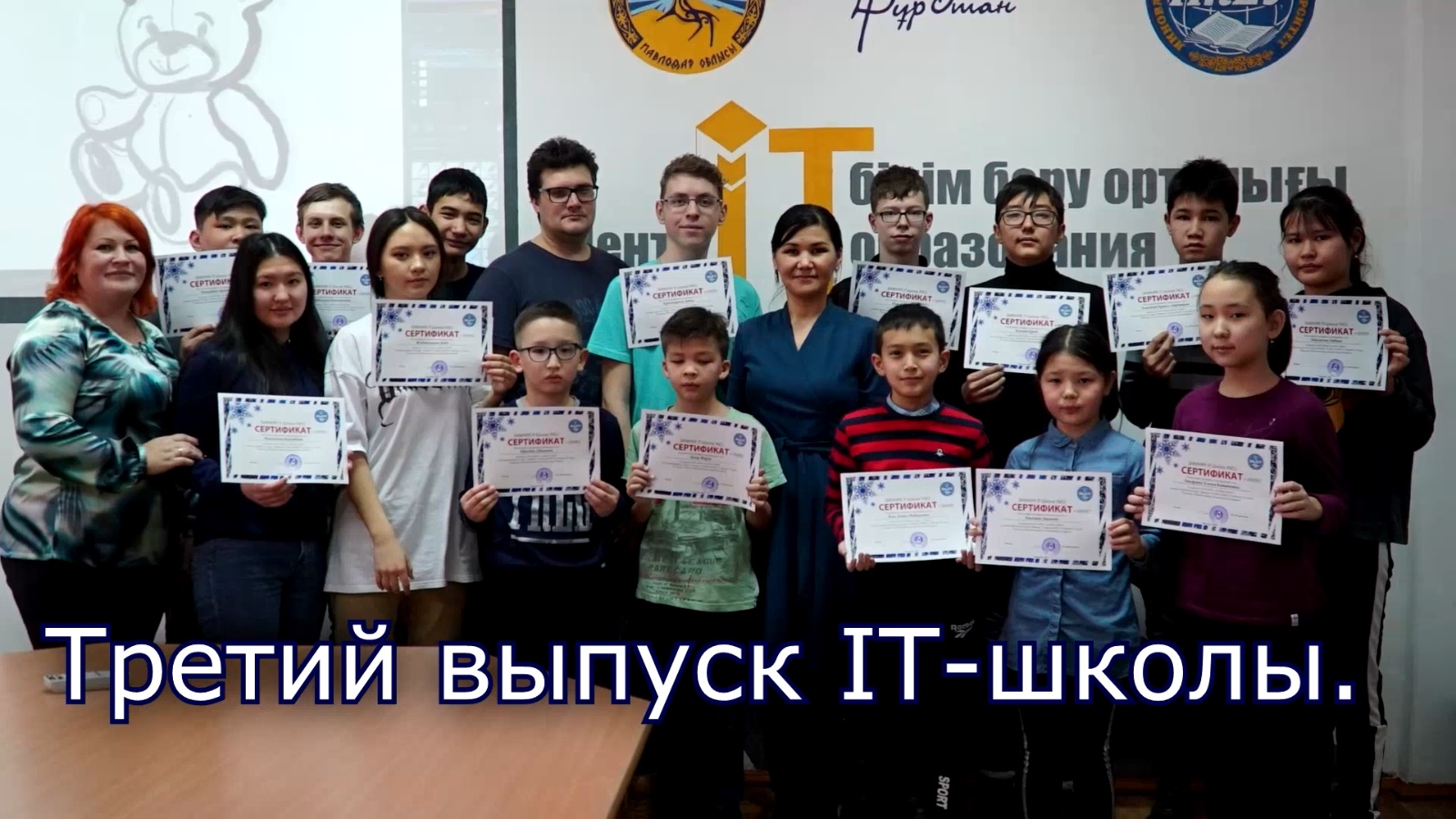 10 января 2020
Third Graduation at InEU IT School
During the New Year holidays, students of Pavlodar comprehensive schools and pupils of a boarding school for children with hearing and speech impairments were engaged in the InEU IT center.
---
Leading IT specialists of the University Kainysh Aitbaeva, Kuanysh Aitimov, Denis Romanov became for their wards guides to the world of robotics and computer graphics. In the learning process, we used both an individual approach to each child and teamwork. Pupils studied in mixed mini-groups and easily communicated with each other, without even resorting to the help of a sign teacher, who, nevertheless, was always there.
According to the students themselves, they did not feel any difficulties. They helped each other when working with small details of robotics and when choosing brushes and colors for computer graphics. For a more interesting and productive study, the university has acquired the latest robotics kits and graphic tablets.
The benefits and enjoyment of classes at the Winter IT School were received by both students and teachers.
- The deaf educator, whom we recruited for the translation, was also interested in drawing on a graphic tablet. We received warm feedback from the parents of our students", says Almagul Asainova, head of the Department of Information Technology, Candidate of Pedagogical Sciences. - I think this project is very important. The child in the learning process creates his own world, his own product, thereby expressing his worldview.
-Proof of the success of the course is that some of the children decided to connect their future profession with the IT direction. Some guys showed design abilities, someone showed engineering thinking and became interested in collecting robots", says one of the authors of this project, the head of the computerization department, PhD Daria Abykenova.
InEU Press Service