06 января 2020
Holidays-with benefits! The first day
Winter IT-school for schoolchildren started in InEU on January 5 for the third time. Its peculiarity is that an inclusive group is assembled.
---
In it, both children with hearing and speech disorders who were engaged in the Autumn IT school, and ordinary children who were trained in the summer holidays are trained together. The two modules proposed today-robotics and computer graphics-were chosen by the children themselves based on their survey results.
The first day of classes of the inclusive group showed that children work well in a team, understand each other without any problems. For more interesting and productive learning, the University has acquired the latest robotics kits and graphic tablets.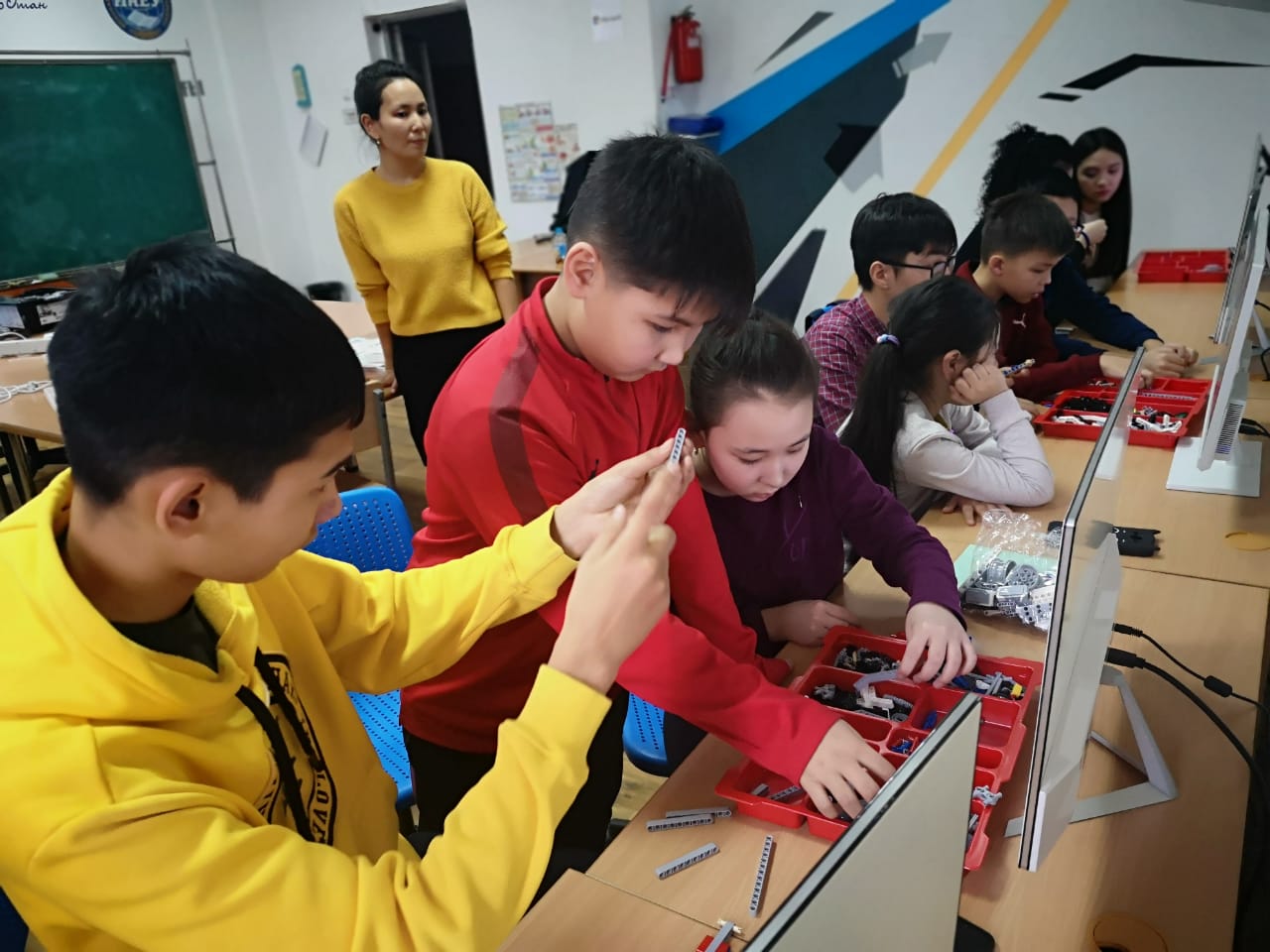 Dariya Bolatovna Abykenova,
head of the Department of Informatization InEU