26 апреля 2021
Thanks to the organizers of the Total Dictation in InEU!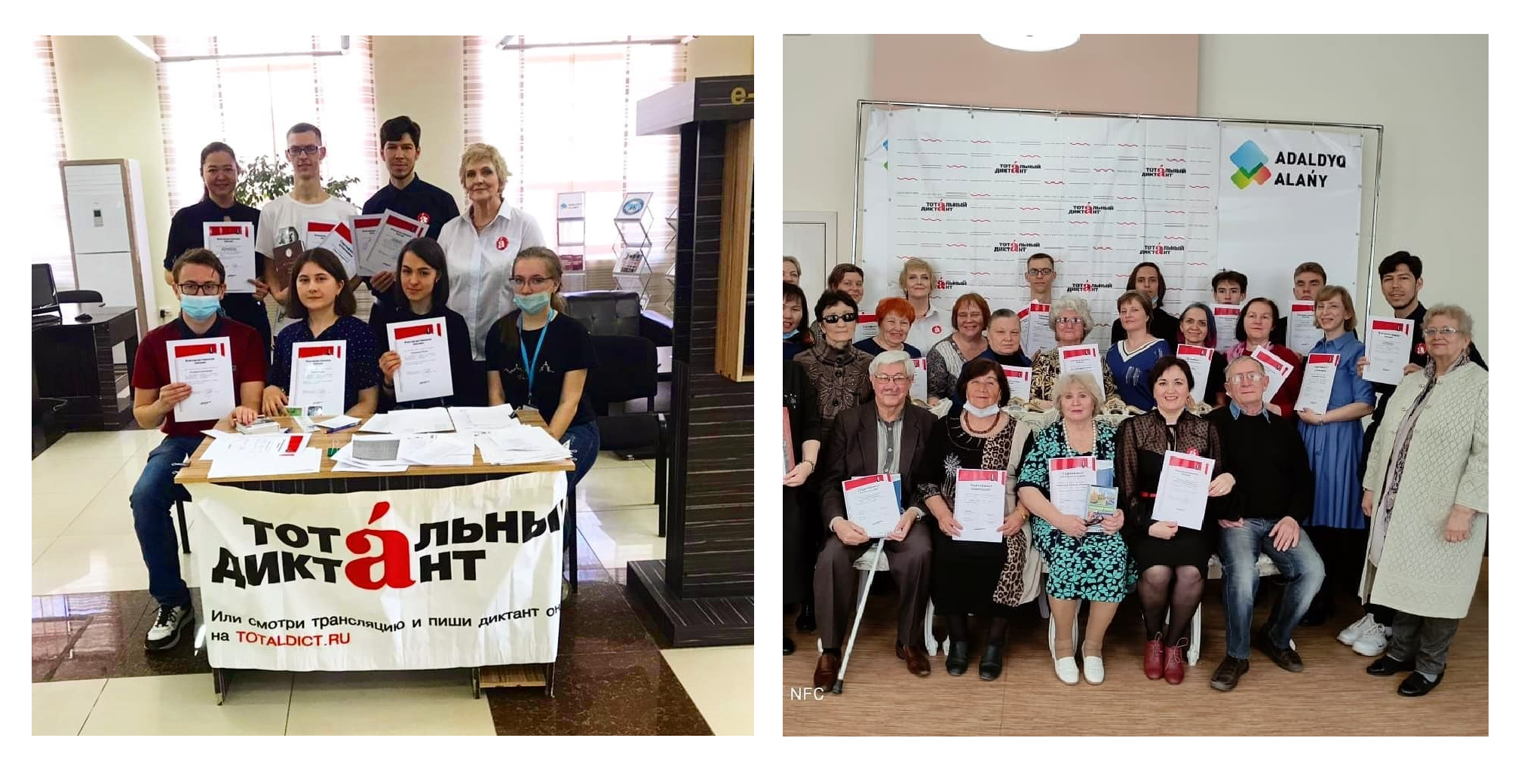 Letters of thanks for their help in organizing the Total Dictation were received by teachers and students of the Innovative University of Eurasia. For the third time, our university provided a platform for this international action.
---
The works were checked by the members of the Expert Council - 15 philologists-volunteers, headed by Galina Krivenko, head of the Department of Languages, Literature and Journalism, InEU.
The awarding of excellent students and everyone, thanks to whom the Total Dictation took place in Pavlodar for the eighth time, was held in the Regional Library named after Toraigyrov.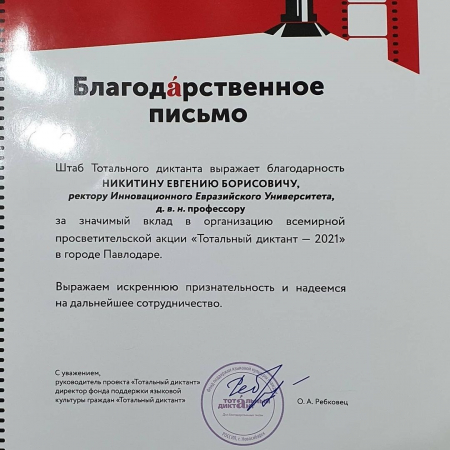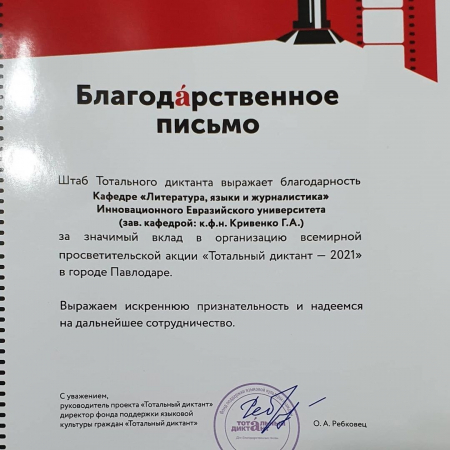 This year the dictation was held in InEU, the House of Friendship and the Orken Public Foundation. Due to quarantine restrictions, only 76 residents of Pavlodar wrote the dictation in person. Citizens' literacy is on top: there are 11 excellent students in Pavlodar!
Press service of InEU