01 апреля 2020
Talented athletes hit exactly the target!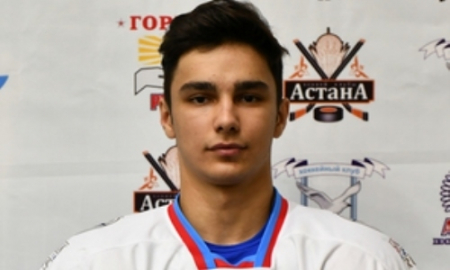 We invite you to watch a video about our talented student of the FCaS-202 group, a player of the Kazakhstan youth hockey team Yusup Asukhanov.

---
Recall that a few months ago, the athlete played at the Youth World Hockey Championship, which took place in the Czech Republic and was recognized as the best player according to the results of the game with the Finns.
Also, striker Yusup Asukhanov crossed the line at 20 points per season and was one of the six top scorers of the "Snow Leopards".
"Yusup Asukhanov is a very modest and well-mannered, noble, purposeful young man with a strong inner core. He is always ready to sacrifice himself for the sake of the team. A real hero!" - told about the athlete, the head of the department "Sports and Physical Culture" Valeria Viktorovna Sergeeva.
The main goal for the striker in hockey is the goal, and for the student - the right choice of a university that will help to gain knowledge, put it into practice and reach new heights.
"I have chosen the right goal - to get a quality education in InEU!" - says Yusup.
InEU Press Service
According to the head of the department "Sports and Physical Culture"
Valeria Viktorovna Sergeeva
A source: https://www.instagram.com/barys_wizards/