24 мая 2021
Production personnel of "ERG service" will teach InEU students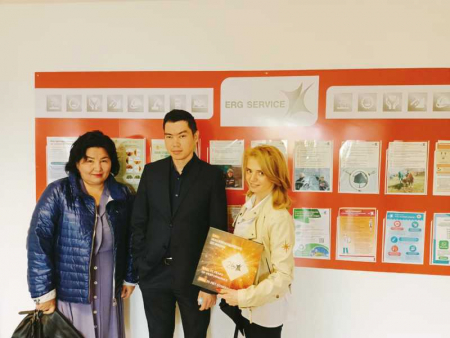 A meeting was held within the walls of a large industrial enterprise of Pavlodar region, where a constructive dialogue was held between the leadership of the Innovative University of Eurasia and "ERG service". They agreed that the students of the university will be able to use in practice the knowledge that they receive in InEU - in production.
---
It should be noted that "ERG service" is one of the employers where graduates of the Innovative Eurasian University hold responsible positions.
- The specialists who received their education at InEU show high training in production and successfully apply the obtained theory in practice.
"We are always glad to see them with us, and we are happy to share our experience in production." - said the representatives of the enterprise
Possibilities of implementing joint projects were discussed. By the way, teachers of InEU, students are actively developing and implementing socially significant ideas both in daily life and in production.
- We agreed that experienced specialists of "ERG service" will teach our students. Practicing professionals already work at our university. For example, at the Department of Languages, Literature and Journalism there are four "writing" journalists teaching. "We have invited one more, with great experience, from Almaty, who studied under the «Bolashak» program, I think this will allow our students to be more competitive in the labor market "- says the rector of the Innovative Eurasian University, Anastassya Aliyassova.
Meanwhile, InEU will continue to work with the enterprises of Pavlodar region to establish mutually beneficial cooperation. Today, Dual education, at the university is a priority.
Press service of InEU