21 января 2020
In a secure future - together with InEU!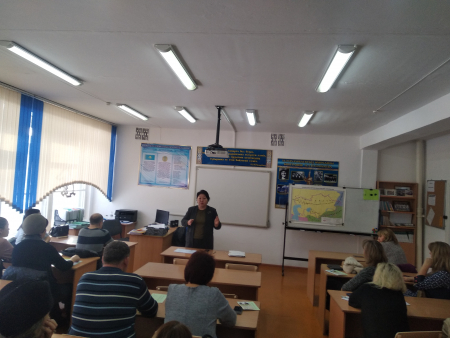 One of the most significant problems for future graduates is the problem of choosing a future profession. It should be noted that a significant place in the practice of primary professional socialization is occupied by the family and school as the environment of the immediate environment. Consequently, the factor of interaction between family and school in the choice of a student is decisive.
---
The choice of a profession made by a student under the influence of family and school helps to analyze internal resources and by correlating them with the requirements of the profession is the basis for self-affirmation of a person in society and one of the main decisions in life.
Therefore, as part of career guidance work, the head of the Department of Energy and Metallurgy Anara Umurzakova, the senior teacher Munira Bokaeva and the 2nd year student of the educational program "Heat Engineering" A. Khusainova met with parents of pupils of grade 11 of secondary school No. 29 in Pavlodar on January 18, who can influence the choice and future fate of their children in choosing the best profession and university.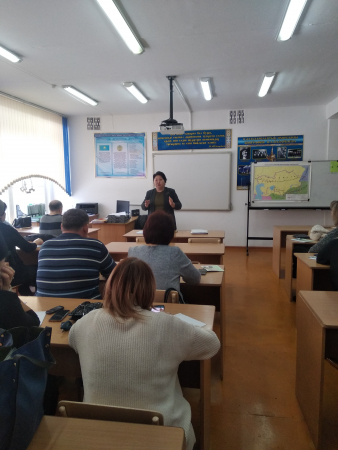 Anara Umurzakova spoke about the quality of education at InEU, about the possibilities of obtaining practical knowledge not only at the university, but also directly at the factory, for example, at Aluminum of Kazakhstan JSC in the dual form of education, about the possibility of studying academic mobility in universities of Kazakhstan, Russia and Tajikistan, as well as about career prospects in obtaining a diploma, which helps them gain applied knowledge and skills, as well as become more attractive candidates in the eyes of employers.
Senior Lecturer, Department of Energy and Metallurgy 
Munira Bokaeva