18 марта 2021
Congratulations on your victory!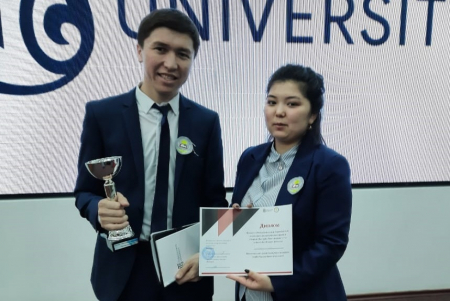 InEU students won the Grand Prix of the regional literary competition "Tradition is my pride" at Toraigyrov University! The competition was timed to coincide with the 30th anniversary of Kazakhstan's Independence.
---
Students-journalists of InEU - first-year student Saniya Akhat and second-year student Zhanseri Siezbek took part in the competition "Tradition is my pride" among students of universities and colleges of the region. The main goal is to popularize national spiritual values, traditions, customs, oral literature.
According to the results of the competition, the students of InEU were recognized as the best, they received the Grand Prix of the competition.
We congratulate the students and their teachers on the victory and wish them further success!
Press service of InEU