01 марта 2021
Ayimgul Kasanova, congratulations on your victory!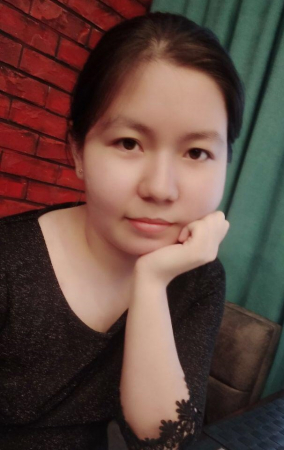 A student of the Department of Social and Humanitarian Education and the Assembly of the People of Kazakhstan, group PKh (18s) -302 Kasanova Ayimgul Bibolovna was among the winners of the Republican competition for the best scientific work of students in natural, technical and humanitarian sciences "Scientists of the Future". 

---
The competition was organized by the Nursultan Nazarbayev Foundation.
Ayimgul submitted to the competition a scientific work "Learned helplessness in people with disabilities as a personality trait." The work was carried out under the guidance of the candidate of psychological sciences, associate professor of the department "Social and humanitarian education and the Assembly of the people of Kazakhstan" Kravtsova Tatyana Maratovna.
Congratulations to Ayimgul Bibolovna and her scientific advisor Tatyana Maratovna on the victory and wish you further successes and achievements!
Press service of InEU
(according to the information of the department of scientific and organizational work of InEU)