16 марта 2021
Everything to save people!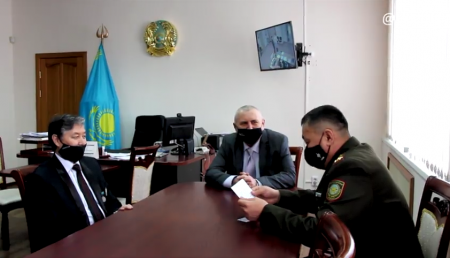 Representatives of the InEU Consortium signed a memorandum of cooperation with the Department of Emergency Situations of Pavlodar region. The goal is to improve qualifications and train highly qualified personnel for the Emergency Situations Department, to provide practical and theoretical assistance.

---
The document was signed by Head of the Department Yernur Utegenov, Director of the Higher College Shalkarbay Tazhenov and Rector of InEU Yevgeny Nikitin.
Shalkarbay Tazhenov spoke about the prospects of applicants entering the InEU Consortium after grade 9: "Through our college they will receive one specialty and two qualifications - a lifeguard and a technician. graduate three years, ten months and become mid-level specialists After that they have three development paths: the first is to go to production, the second is to go to college for an applied bachelor's degree, and the third way is to go to InEU just for a bachelor's degree. production or master's degree, and from there to doctoral studies. "
Sholpan Khamzina, head of the Department of Environment and Chemical Technologies, InEU, noted that her department has graduated dozens of specialists who are now working in emergency situations. The Head of the Department listed the graduates of InEU who have reached leading positions in his department.
On the same day, the grand opening of the Civil Protection Cabinet took place in the Main Building of InEU. Yernur Utegenov promised that the Department of Emergency Situations would provide methodological assistance, help in the joint design of the office, and provide it with visual materials.
Press service of InEU