03 сентября 2019
The Constitution is an important law for everyone!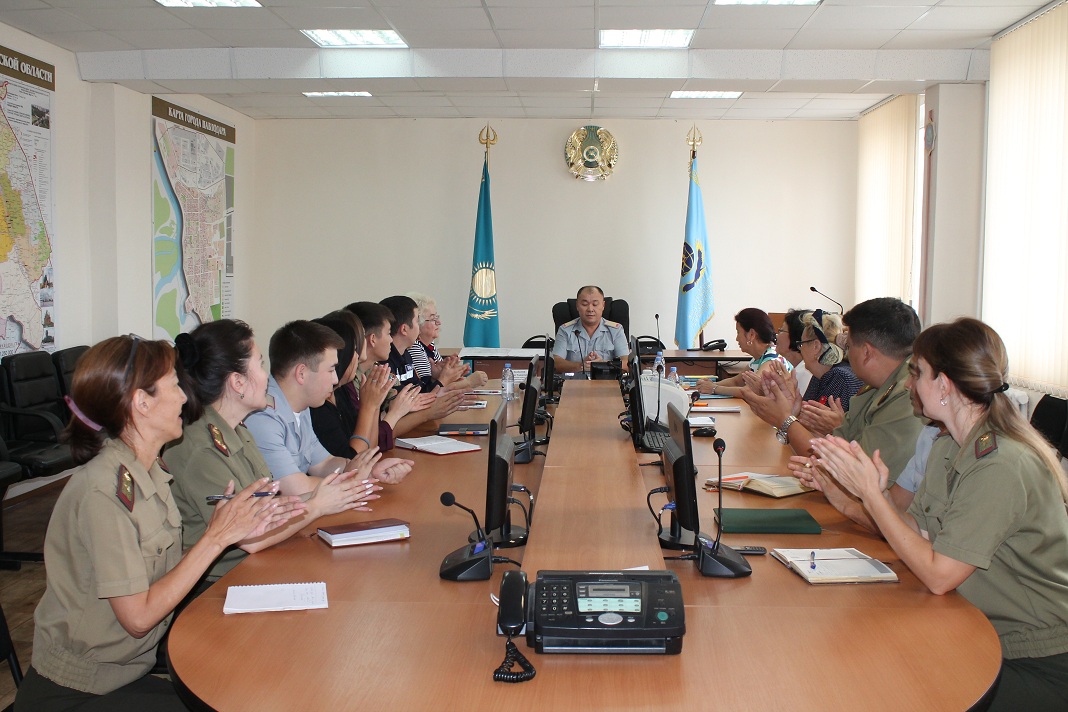 On August 30, the whole country celebrated the main Law of the state - Constitution Day of the Republic of KazakhstanIn organizations, enterprises, educational institutions, events dedicated to this holiday were held.
---
Emergency Department of Pavlodar region held a round table to discuss articles of the Constitution, which brought together veterans, experienced employees and very young employees of the Ministry of Emergencies. Also, teachers of the Innovative Eurasian University were invited to the round table, with whom the Department concluded a cooperation agreement. University students, specializing in "Life Safety and Environmental Protection" undergo practice in the structures of the Department, and after graduation, go there to work as specialists. 
The round table was opened by the Deputy Head of the Emergency Department, Colonel Asainov Samat Talgatovich. He gave a brief historical analysis of the history of the development of the state and the creation of the Constitution. Then the floor was presented to the doctor of philological sciences, professor Imambayeva Gaisha Yertayevna. Noting the importance of the Constitution, she drew the attention of those present to articles relating to the state language, the transition to the Latin alphabet and other important facts, and then presented her books and textbooks translated into Kazakh to the Department's library.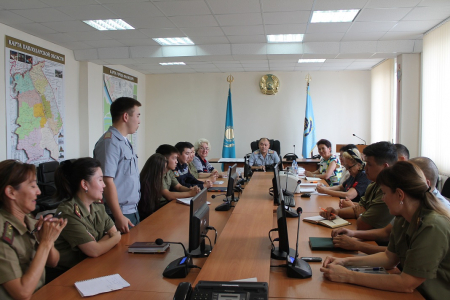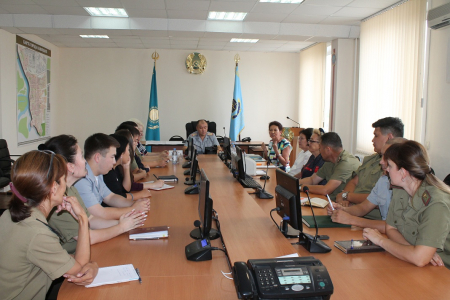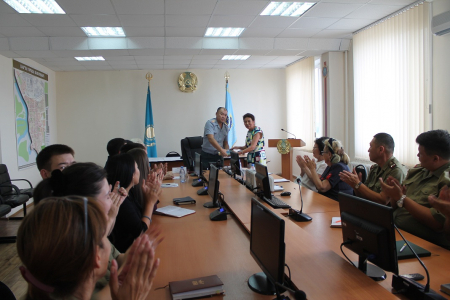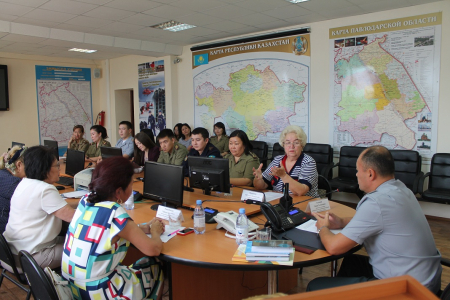 Aytzhan Daulet made a speech from young employees, he supported the statement of previous speakers on the continuity of generations, on the relationship of veterans and youth, on military-patriotic education. 
Round table work ended with collective photography.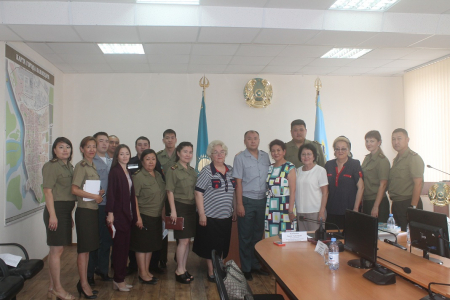 Senior teacher of InEU
Matveyeva N.I.