04 марта 2021
Congratulations on winning the Student Subject Olympiad!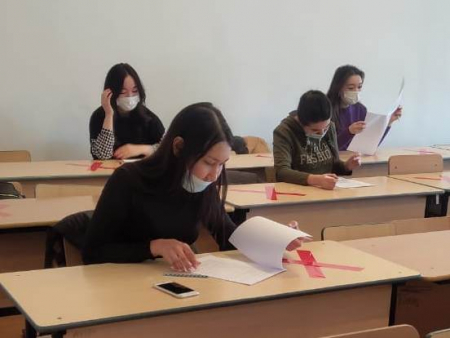 On February 24, 2021, an intra-university round of the student subject Olympiad was held at the Department of Law. Students of the educational program "Jurisprudence" took part in the Olympiad.

---
Students competed in solving test problems and case studies in various legal areas.
According to the results of the Olympiad, a student of the U-302 group Khamzina Akmaral became the absolute winner, a student of the U-302 group Kazkenova Kamila won the second place of honor, and Toksambaeva Roza, a student of the U-402 group, took the third place.
We congratulate the winners with a high assessment of their results, we wish them creative success, fruitful activity and conquest of new heights!
Press service of InEU
(according to the teacher of the department "Law" Mukhametkairov Arslanbek Erbolatovich)