27 января 2021
Dual education is the basis of modern education!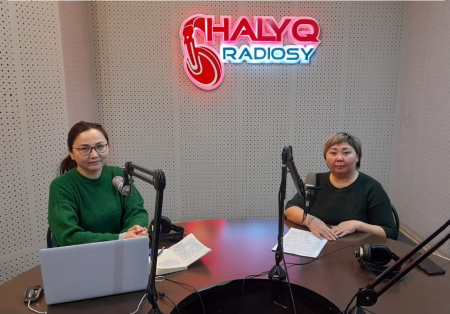 The head of the "DIARKAZ" project in InEU, Vice-Rector for Academic Affairs Kadyrova Akmaral Satbekovna met with the correspondents of the "Ertis" TV channel, the Saryarka Samaly newspaper and took part in the live broadcast of "HALYQ RADIOSY".

---
In the beginning of 2020, the Innovative Eurasian University has become a participant of the international educational project "Dual Education for Industrial Automation and Robotics in Kazakhstan / DIARKAZ", in which Kostanay (KEU named after M. Dulatov) and the West Kazakhstan region (WKATU named after Zhangir Khan) as well as three European university from Serbia, Germany and Austria. The main purpose - to prepare qualified and competent graduates who formed the basic skills in the workplace.
At meetings with journalists, issues of high-quality organization of dual education were considered: the students selection process for practice at the enterprises of the Pavlodar region, in which working professions the training of interns for dual training is carried out and what selection criteria are approved by the enterprise and the educational organization. Akmaral Satbekovna spoke in detail about the priority of dual training, named the enterprises at which students can undergo practical training, also she shared the difficulties that arise during the project.
Cooperation between international universities provides the basis for modernizing the human and infrastructural capacity necessary to achieve economic and social development goals. Thus, in the near future, the region will be filled with a new generation of qualified specialists who meet the demands of our time.
Press service of InEU
(according to the site pavlodartv.kz)