04 декабря 2020
InEU is a university for the best athletes!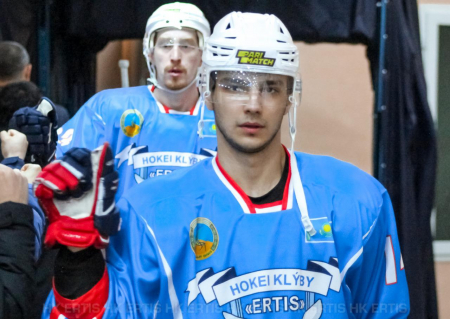 Students of the Department of Sports and Physical Culture Yusup Asukhanov and Nikita Boyarkin were recognized as the best players in the PRO HOKEI LIGASY championship of Kazakhstan.

---
The November meetings of the tournament participants and the performance of the athletes were studied in the department for holding republican competitions of the Kazakhstan Ice Hockey Federation.
Forward of the Pavlodar hockey club "Ertis" Yusup Asukhanov became the best young player in the championship of Kazakhstan PRO HOKEI LIGASY. For Yusup, this is the first full season at the adult level. He previously played for Ertis, but also played for the local youth club Munaishy. Last season Yusup played for the team "Snow Leopards" (Astana) and was recognized as the best player in one of the games of the World Youth Hockey Championship, which was held in the Czech Republic.
- In November, Yusup scored four goals. One of them brought victory to the people of Pavlodar. It is noteworthy that Asukhanov as a whole manifests himself as a sniper. He now has seven goals to his credit, but not a single assists, - the hockey federation notes.
Yusup Asukhanov is a third-year student of InEU on the educational program "Physical Culture and Sports".
"He is a smiling, decent, collected, promising and very talented guy. I am proud of his success!" - says the head of the department "Sports and Physical Culture" Valeria Viktorovna Sergeeva.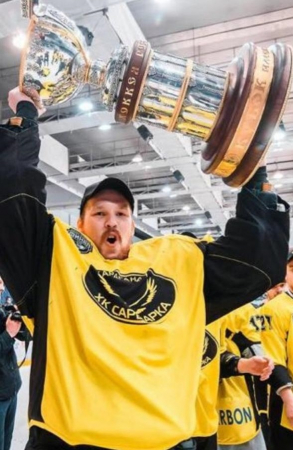 Also among the best in November, the federation named the goalkeeper "Saryarqa" Nikita Boyarkin. International Master of Sports, World Champion Nikita Boyarkin is a 2 nd year student of InEU, specializing in Physical Culture and Sports.
Congratulations to Yusup Asukhanov and Nikita Boyarkin, we wish you new sports victories and achievements!
Press service of InEU
(according to site information pavlodarnews.kz)