19 ноября 2019
«I had to hit on all six...»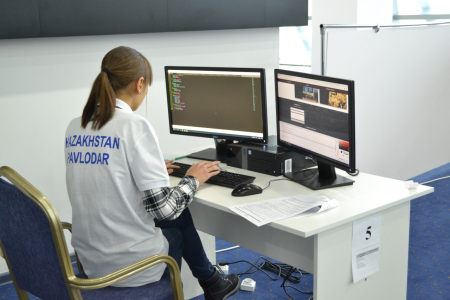 Dina Afanasyeva, web-programmer of the InEU Information Technology Center, won the Web-design competency at the V Republican WorldSkills Kazakhstan 2019 Championship among youth from 18 to 22 years old.

---
The championship in various professional fields was held from November 11 to 15 in the capital Nur-Sultan. The competence of Web-design was attended by 17 winners of regional WorldSkills championships from different regions of Kazakhstan. In a bitter struggle, Dina Afanasyeva, gaining a total of 803 points, won.
- "I got into the team of the region in April this year, having won the regional championship. Intensive training began about a month before the national championship. All rivals were worthy. Until the very last day it was not clear who would win. This year the tasks were much more difficult than in the past. The basis for the competition was taken from the world championship, which was held in Kazan. I think that enhanced training helped win - all the modules were worked out to automaticity. It was difficult, I had to hit on all six. Now, qualifying rounds and preparations for the international stages are ahead," the champion shared.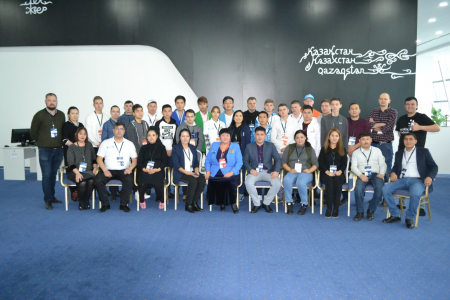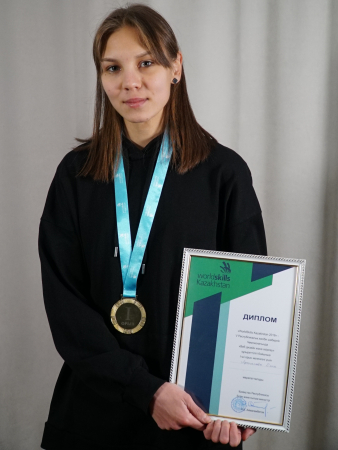 These stages for Dina will be the international championships EuroSkills and WorldSkills International. Congratulations to the winner of the national championship and wish her to overcome new heights!
Rakhimbayev Marat Makhtymkulyevich,
Director of the Center for Information Technology InEU