InUE

»

News and Events

» InEU scientist held a seminar for psychologists of Pavlodar city schools
04 июня 2021
InEU scientist held a seminar for psychologists of Pavlodar city schools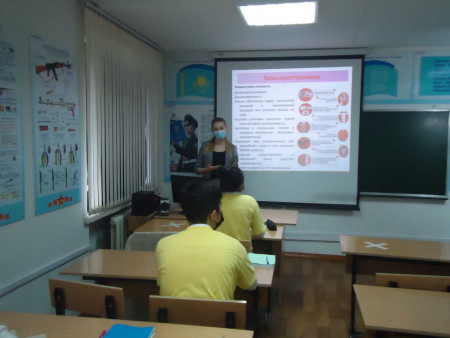 The seminar answered the question - "How to behave in high-risk situations with a threat of attack and being taken hostage?" An urgent and complex topic was comprehensively covered from the methodological point of view by the speaker of the seminar - candidate of psychological sciences, Kravtsova Tatyana using illustrative examples. The scientist taught psychologists of 43 schools in Pavlodar city, how to inform schoolchildren and parents about actions in high-risk situations, how to answer students' questions about alarming events and how to build a conversation on this topic with any subject of education.

---
How to behave if you are taken hostage, what types of criminals exist, survival errors and what should be the algorithm of actions in such a situation - this is the content of the past online meeting. In addition, Tatyana Kravtsova shared her recommendations, methodological tools and informative literature.
- Preparing for the unexpected is expanding your own experience in relation to situations that quite possibly never happen. Survival depends on the ability to make the right decisions in a minimum amount of time. That is why reliance on decisions belonging to everyday routine life, in an extreme situation, does not work. It is necessary to have special knowledge, says Tatiana Kravtsova, Candidate of Psychological Sciences, Associate Professor at the Innovative University of Eurasia.
Hostage-taking criminals are absolutely and especially dangerous types, emphasizes Tatiana Kravtsova. More than 60% of murderers have mental disabilities and emotional difficulties. They are usually highly impulsive and highly anxious. You should not read lectures to them, threaten with the police and try to influence. The most important thing is to stay calm and not go into conflict.
"Such seminars are necessary today, they can really help in a critical situation. Our psychologists, having gained additional knowledge, will share it already within the walls of schools, - noted in the education department of the city of Pavlodar.
By the way, useful information can be found on the page of the candidate of psychological sciences on Instagram, account – @tm_kravtsova. In the "header" of the profile - a link to the materials of the seminar.
Press service of InEU