09 July 2021
Only for InEU employees!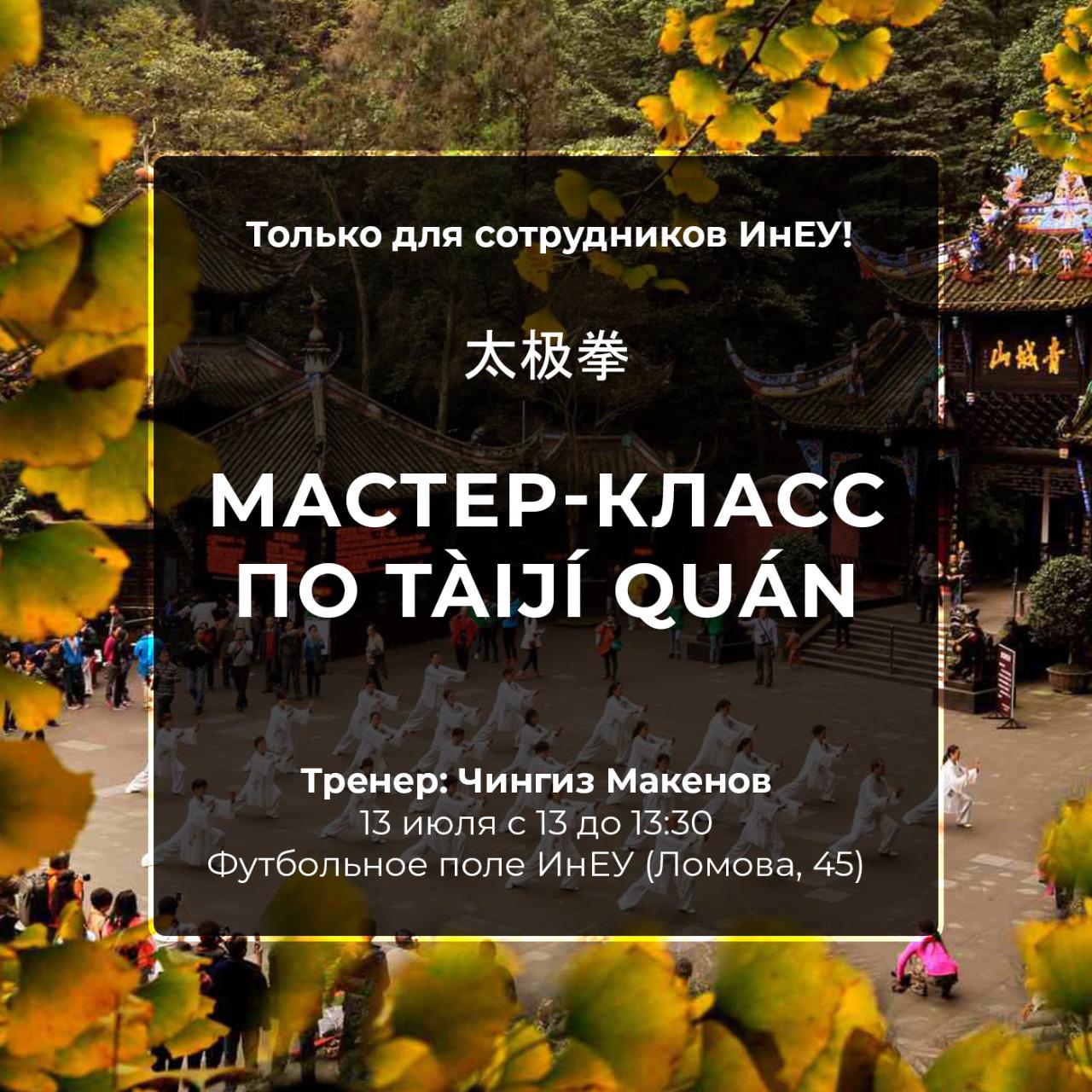 Exclusive master class in ancient Chinese health gymnastics Tàijí quán (tai chi).
---
Trainer: Chingiz Makenov, Chairman of the Supervisory Board of InEU.
We will meet on July 13 from 13:00 to 13:30 on the football field of InEU (Lomova 45).
Have a sports (free) uniform with you.
Tàijí quán stimulates the work of the cardiovascular and respiratory systems, improves immunity, mental activity, helps to overcome stress and active longevity. Suitable for people of all ages and sizes.