Youth Organizations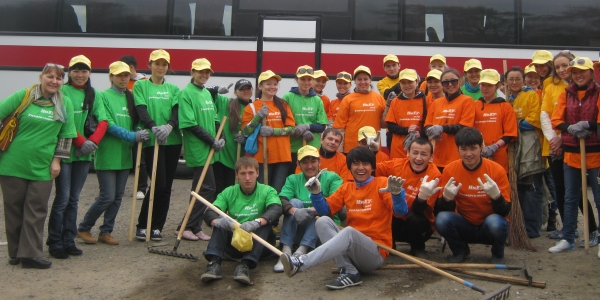 Committee on Youth Affairs of the Innovative University of Eurasia.
This is a field of student activity, student projects, intellectual Olympiads, festivals, show programs, competitions, charity events. CYA also oversees the activities of clubs and hobby groups. The activity of CYA is aimed at active implementation of student ideas at the faculty and university levels!
Interesting student life begins with CYA!
In accordance with the State Youth Policy of the Republic of Kazakhstan, the Committee on Youth Affairs was established at the Innovative University of Eurasia. The Committee is a structural unit of the University, functioning on a voluntary basis.
The main аfunctions of the Committee are:
Coordination of student social organizations;
Introduction of modern forms of student government to the academy faculties and for the student body;
Organization of social, political and cultural events among students there by ensuring the unity of academic and educational processes;
Developing systems to solve social problems present in youth;
Establishing contact with the executive bodies and fostering cooperation;
Hosting debates and discussions on various topics.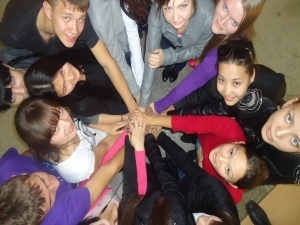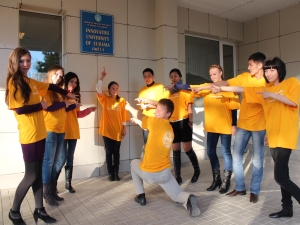 The main objectives of the Committee on Youth Affairs are:
To activate students;
To support student initiatives;
To cultivate patriotism;
To form civic consciousness;
To promote individual self-actualization of students.
In the structure of the Committee on Youth Affairs there are four sectors:
The Scientific Sector is directly involved in the study and analysis of the academic process (attendance, academic progress and behavior of students), conflict resolution, organization of workshops, organizing seminars on current issues, and it also conducts discussions. The Committee on Youth Affairs similar to a student dean's office.
The Cultural Sector organizes student activities taking place at the university, initiating and overseeing the initiatives among students.
The Creative Department is engaged in advertising, producing videos, photos, design and implementation of their ideas at any level.
The Department of Culture is an active group of students. Student projects include
intellectual Olympiads, debate and discussion club, etc. The activities of the department center on developing ways to strengthen the implementation of their ideas at any level.
Contact us
Committee on Youth Affairs
Adress: Lomov 45, Room 102. 
Tel: 67-30-57
E-mail: nach.kdm@ineu.kz
Useful Links
Our partners.