26 ноября 2020
InEU students know how to win!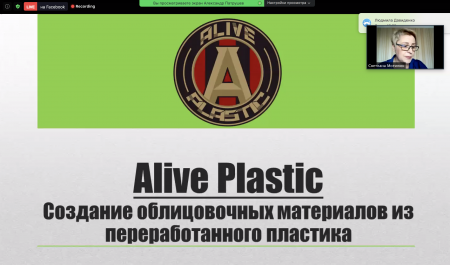 Students of the Department of Business and Management won a prize in the republican competition of environmental projects.
---
From November 10 to 26, 2020, a competition of environmental projects was held, organized by Aluminum of Kazakhstan JSC together with the NGO ECOM. The projects were defended online on the ZOOM platform.
According to the results of the competition, the honorable second place was given to the project "Alive Plastic" - the creation of facing materials from recycled plastic "by the students of the Department of Business and Management Patrushev Alexander and Eremenko Iosif under the guidance of Associate Professor Bespaly Sergey Vladimirovich.
We express our gratitude to the organizers and congratulate the winners!
Press service of InEU
(according to the information of the associate professor of the Department of Business and Management Bespaly S.V.)