25 ноября 2020
InEU students know how to win!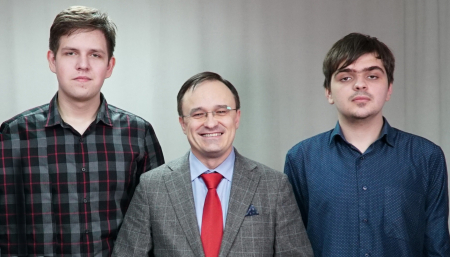 The Grand Prix of the regional competition of start-up projects "YoProject" was won by students of the Department of Business and Management.

---
In November 2020, Alexander Patrushev and Iosif Eremenko, under the leadership of Associate Professor Bespaly Sergey Vladimirovich, took part in the YoProject startup projects competition. The organizer of the competition was the KSU Center for the Development of Youth Initiatives.
The students presented the project "Alive plastic" - the production of facing materials from recycled plastic. The startups passed two qualifying stages, successfully presented their project to the commission and participants, confidently answered all questions and, by the decision of the jury members, received the Grand Prix of the competition.
Congratulations to Alexander Patrushev and Joseph Eremenko, associate professor Bespaly S.V. and wish you new victories and successful projects!
Press service of InEU
(according to the information of the associate professor of the Department of Business and Management Bespaly S.V.)