29 октября 2020
InEU students know how to win!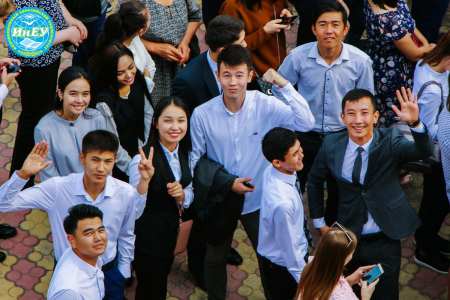 Congratulations to the students of the Department of Languages, Literature and Journalism of InEU - the winners and prize-winners of the international competition of translations of the sayings of Abai Kunanbayev!
---
In October 2020, the Faculty of Foreign Languages ​​of the Karaganda University. academician E.A. Buketova hosted the International online competition for translating the sayings of Abai Kunanbayev into English, French, German, Chinese. 112 students of universities of Kazakhstan and neighboring countries took part in the competition.


Our students showed the best knowledge:
1st place - Shander A.Yu., scientific supervisor - teacher Atygaeva Zh.E.
2nd place - Shorina M.A., scientific supervisor - Doctor PhD Shunkeyeva S.A.
3rd place - Kaliaskar Zh.Ә., scientific supervisor - senior teacher Baykenova K.A.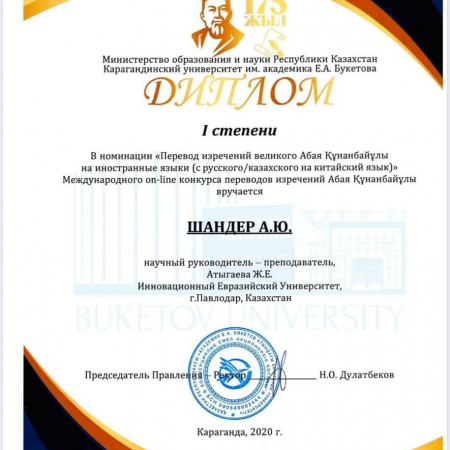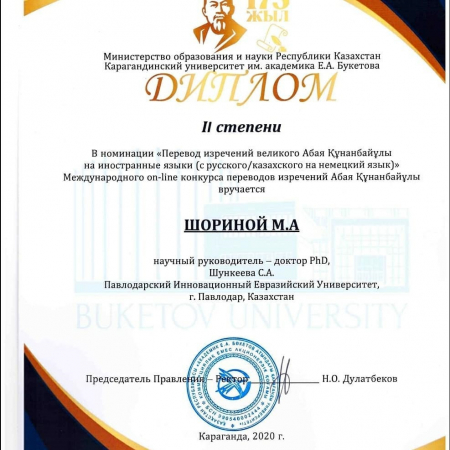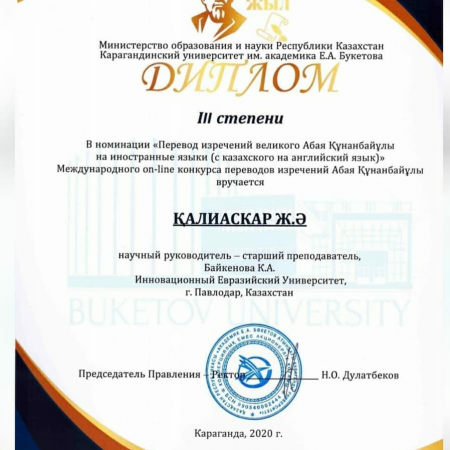 The university administration congratulates the winners and scientific leaders on the high assessment of their results.
Press service of InEU⠀