04 сентября 2020
InEU students know how to win!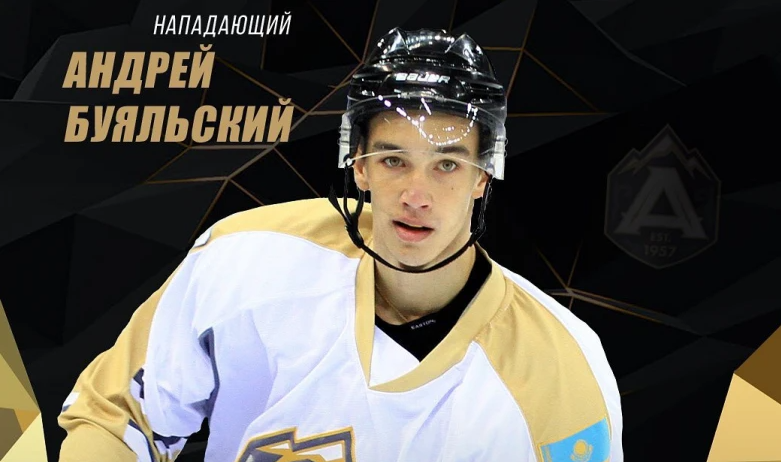 Andrey Buyalsky, a student of the InEU educational program "Physical culture and sport", signed a contract with the hockey club "Almaty".

---
Andrey Buyalsky is an international master of sports. In the championship of Kazakhstan, the young striker played for the Temirtau club. In total, he played 86 games in the Open Championship of the Republic of Kazakhstan and scored 34 points. In the Higher Hockey League, Andrey represented the Saryarka club in 34 matches. At the World Youth Championship in the Czech Republic, he played 7 matches and especially distinguished himself with an abandoned puck against the Finnish national team. For the last four years, Andrei played for the junior and youth teams of Kazakhstan. In 2020, he entered the extended list of the National Hockey League draft (draft - the procedure for professional teams to select players who do not have an active contract with any team in the league). Recently it became known that the Khanty-Mansiysk club "Ugra" acquired the rights to the promising Kazakhstan hockey player. This season Andrei Buyalsky will play for "Almaty", but in the KHL - VHL - MHL system, the rights to him will remain with the Khanty-Mansiysk "Yugra" until the athlete turns 28 years old. The player has many sports achievements, including:
Silver Junior World Championship 2017, First Division
World Youth Championship Gold 2018, First Division
Champion of the Higher Hockey League as part of "Saryarka"

In addition, on his Instagram page Andrey shares his experience with young hockey players.
We wish Andrey new victories and success as part of HC "Almaty"!
Press service of InEU