02 апреля 2021
Innovations for teaching!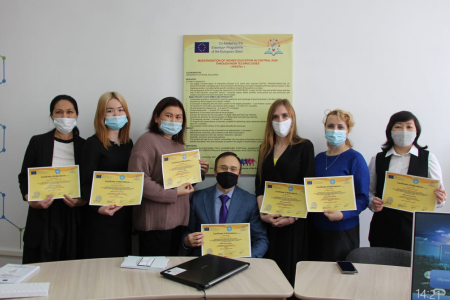 InEU teachers have passed refresher courses on the use of innovative educational technologies in the educational process.
---
The courses were held within the framework of the project "HiEdTec - Modernization of higher education in Central Asia through new technologies" of the ERASMUS program +
The teachers received information and methodological support for the implementation of innovative educational technologies. They had at their disposal a virtual library of the Ruse University (Bulgaria). You can find the virtual library by the link: https://hiedtec.ecs.uni-ruse.bg/index.php?cmd=cmsPage&pid=38. 
As a result of the courses, the teachers received new knowledge, skills, competencies necessary for work, and certificates.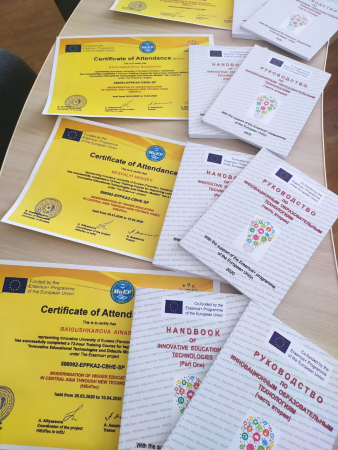 Press service of InEU
(according to the information of the senior teacher of the Department of Energy, Metallurgy and Information Technologies
Tyulyugenova Lyazzat Baltabayevna)