12 февраля 2021
Academic mobility in action!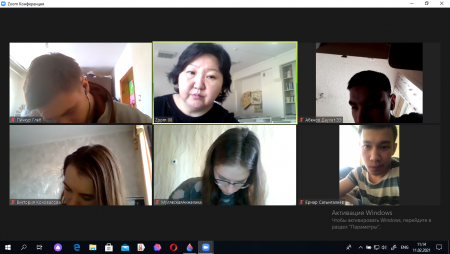 Students of Toraigyrov University are trained under the academic mobility program at the Innovative Eurasian University.

---
Within the framework of the academic mobility program, the head of the Department of Energy, Metallurgy and Information Technologies Umurzakova Anara Daukenovna held a lesson for Toraigyrov University students enrolled in the Electric Power Engineering program. The training took place in the discipline "Mathematical problems and computer modeling in the electric power industry."
Despite the fact that the training was carried out remotely, using the ZOOM platform, students actively showed themselves, asked many questions and participated in the discussion. The lesson was interesting and informative.
Academic mobility is an excellent opportunity to gain new experience and knowledge, versatile education in the chosen field of study, as well as increase your competitiveness in the future.
Press service of InEU