27 января 2021
We continue to develop the dual learning system!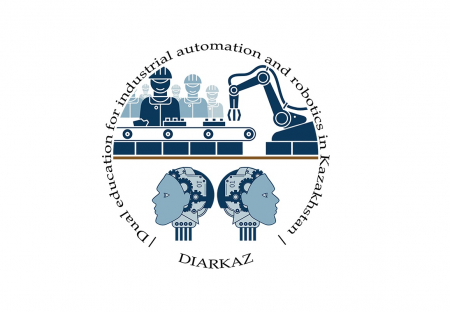 On January 13 and 18, 2021, meetings of the Steering Committee of the "DIARKAZ" project were held on the ZOOM platform.

---
Professor Hohrinner from the Joanneum University of Applied Sciences met with the developers of the dual educational program of Kazakhstani universities "DIARKAZ". The meeting was attended by the head of the "DIARKAZ" project at InEU Akmaral Satbekovna Kadyrova, researcher, developer Saliy Tamara Mikhailovna and researcher Bokaeva Munira Saduakasovna.
The meeting participants discussed in detail the compulsory education standards of Kazakhstan and issues related to the curricula of the Innovative Eurasian University, Kostanay Engineering and Economic University and West Kazakhstan Agrarian and Technical University. In turn, colleagues from the Joanneum University of Applied Sciences (FHJ), the University of Dual Education of Baden-Württemberg (DHBW) and the University of Novi Sad (UNS) held a meeting, where questions on the curricula of Kazakhstani colleagues were also clarified and a plan for further work was drawn up.
In the beginning of 2020, the Innovative Eurasian University has become a participant of the international educational project "Dual Education for Industrial Automation and Robotics in Kazakhstan / DIARKAZ", in which Kostanay (KEU named after M. Dulatov) and the West Kazakhstan region (WKATU named after Zhangir Khan) as well as three European university from Serbia, Germany and Austria. The main purpose - to prepare qualified and competent graduates who formed the basic skills in the workplace.
You can learn more about the project in the "DIARKAZ" section.
Press service of InEU
(according to the researcher of the "DIARKAZ" project Munira Bokaeva)