22 апреля 2020
Dear teachers, undergraduates and doctoral students!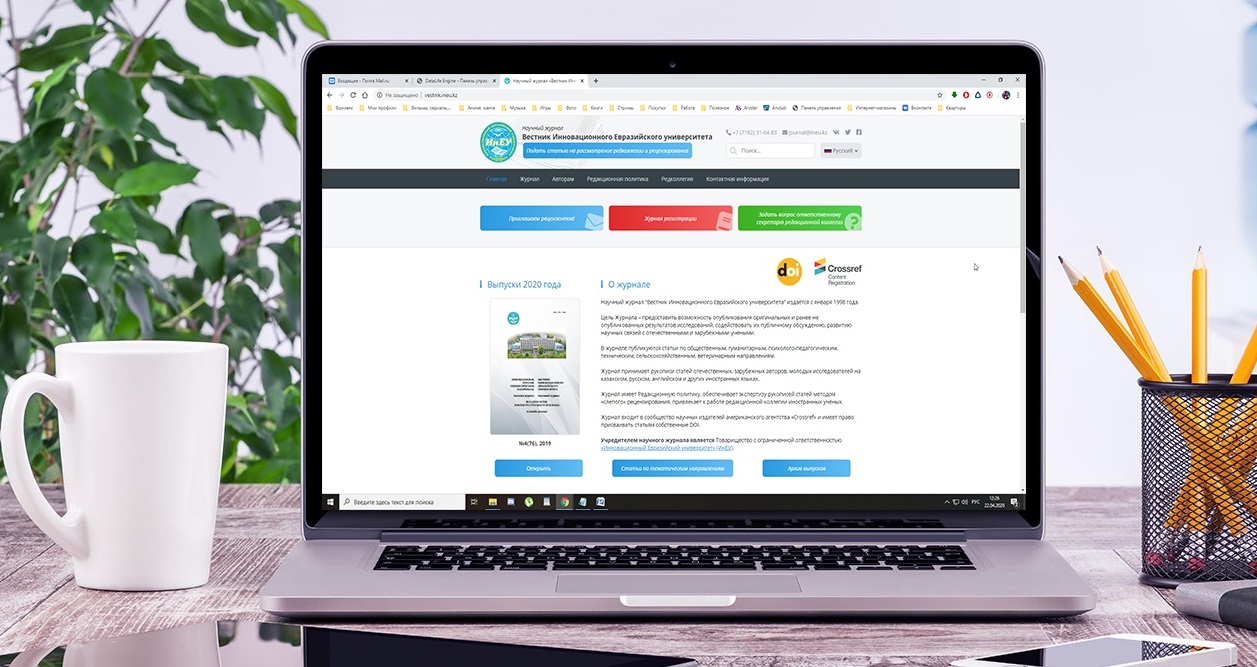 We inform you that an updated version of the website of the scientific journal "InEU Bulletin" has been launched.
---
Now you can interactively submit the manuscript of your article for review by the editorial board and review. You just need to fill out an electronic questionnaire, attach a file with an article and follow a special link to track the route of its examination. Notification of the decision of the editorial board will come to your email address and will be reflected in the online magazine. Each article accepted for publication will be assigned a DOI.
An editorial portfolio of issue No. 2 is currently being formed. New requirements for the design of articles are posted on the site.
Articles in collaboration with foreign authors are welcome. Articles of undergraduates are accepted only in collaboration with the supervisor.
We invite you to publish your article in the next issue of the Bulletin of Innovative University of Eurasia and to contribute to improving the publication level of our journal.
Executive Secretary
editorial board Dyakov D.V.