27 февраля 2020
Maria Agapova signed a contract with the UFC!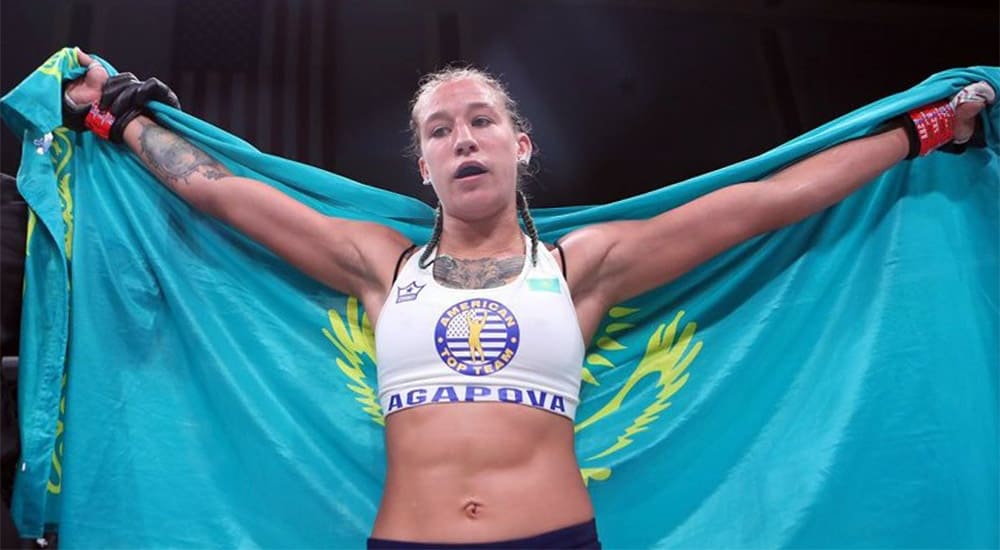 Student of the PCS-202s group, Maria Agapova, joined the roster of the largest MMA promotion!
---
The representative of the lightest weight category announced the signing of a contract with the UFC on her Instagram page.
Maria Agapova made an attempt to get into the UFC last summer, becoming a participant in the third season of the Dana White's Contender Series, however, she did not use her chance, losing to Tracy Cortez by unanimous decision.
After that, Agapova signed a contract with Invicta FC, where she spent two fights, ending with strangulation to Alex Conners, and TKO Marilya Santos.
In total, Maria Agapova has eight victories, of which six are early, and one defeat.
Recall that this summer the UFC plans to hold the first Kazakh show in the organization's history, which will be held on June 13 in Nur-Sultan.
On behalf of the InEU team, we congratulate Maria on her high achievement, and wish good luck and new sports victories! We are proud of you!
InEU Press Service
Based on material from fighttime.ru