08 октября 2021
Maker space Pavlodar was presented in the regional library.
Representatives of the Innovative University of Eurasia were invited to the grand opening of the new site. The action was timed to three important dates at once. The anniversary of Kazakhstan's independence, the 30th anniversary of diplomatic relations with the United States and the 125th anniversary of the main book depository of the region.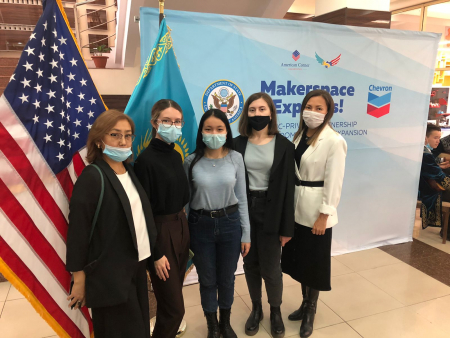 Maker Space is a creative laboratory for the implementation of ideas, a platform for self-realization of young people. It was equipped in the regional library with the support of the U.S. Embassy in Kazakhstan. Modern technology will be available to schoolchildren, students who are burning with ideas.     
- The region is working on developing creative economy. At the moment, there is a general rethinking of the use of library space, we understand that in order to keep up with the times, it is necessary to make the most of the opportunities that we have. The creative economy, in general, in our opinion, will serve as a foundation for the further development of our region, - said Deputy Akim of Pavlodar region Saken Shayahmetov.
The meeting was attended by the regional leadership, representatives of the U.S. diplomatic mission, higher educational institutions of Pavlodar.
- We plan to expand the network of Maker Spaces in all 10 American Corners in Kazakhstan. We have already opened 5 such spaces. We are happy to provide young people with the opportunity, new technologies so that they can create, - said Judy Kuo, Deputy U.S. Ambassador to Kazakhstan.
InEU Press Service