23 июня 2021
Congratulations to our akyns!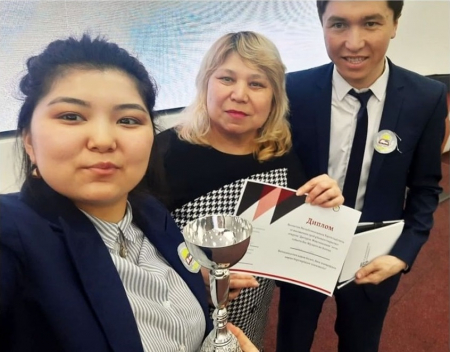 Republican aitys took place at the Agrotechnical University named after S. Seifullina (Nur-Sultan). It was attended by students-akyns from different universities of Kazakhstan. InEU was presented by Zhanseri Sezbek, gr. JR-201 and Shynargul Bolatbek, gr. ҚТƏ-405.
---
Among the young akyns of the country, they took 2nd place. This is a great success!
We congratulate the students and their leader with a high assessment of their talent and wish them to achieve new heights!
Press service of InEU