14 мая 2021
Congratulations!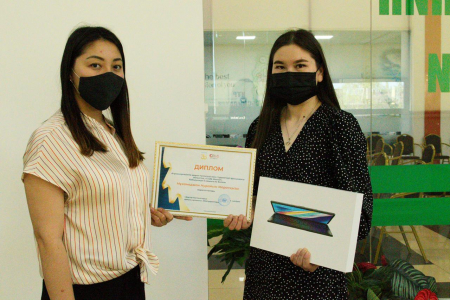 A student of the Department of Agriculture and Bioresources Nurayim Mukhamedzhan took 2nd place in the regional competition of students of the agro-industrial complex "Úzdik Maman".
---
45 students and graduates of agro-industrial specialties from all over Pavlodar region took part in the competition "Úzdik Maman".
The competition was held by the Center for the Development of Youth Initiatives of the Pavlodar region. The goal is to improve the professional skills of agricultural students and the prestige of their profession.
The competition was held online and consisted of 3 stages: a business card video, a test of theoretical knowledge and a presentation of a research project in the field of agro-industrial complex.
We congratulate Nurayim Mukhamedzhan and her leader Akkenje Omarova with high marks and wish them further success!
Press service of InEU