08 апреля 2021
Congratulations on the award of an academic degree!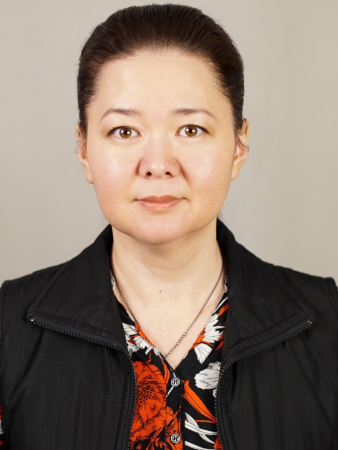 According to the order of the Ministry of Science and Higher Education of the Russian Federation dated October 2, 2020 No. 518 / nk-5, by the decision of the dissertation council on the basis of the federal state budgetary educational institution of higher education "Kemerovo State University" master of philology, Senior Lecturer of the Department of "Languages, Literature and Journalism" Aitmagambetova Maral Beisetaevna was awarded the degree of candidate of philological sciences, specialty 10.02.19. - language theory. 
---
Maral Beisetayevna defended her thesis on "Verbal and non-verbal codes of advertising discourse: propositional-frame modeling (based on the material of television commercial advertising in the multicultural space of Kazakhstan)".
Scientific supervisor is Doctor of Philology Arayeva Lyudmila Alekseyevna, Professor, Head of the Department of Stylistics and Rhetoric of the Institute of Philology, Foreign Languages and Media Communications of the Federal State Budgetary Educational Institution of Higher Education "Kemerovo State University".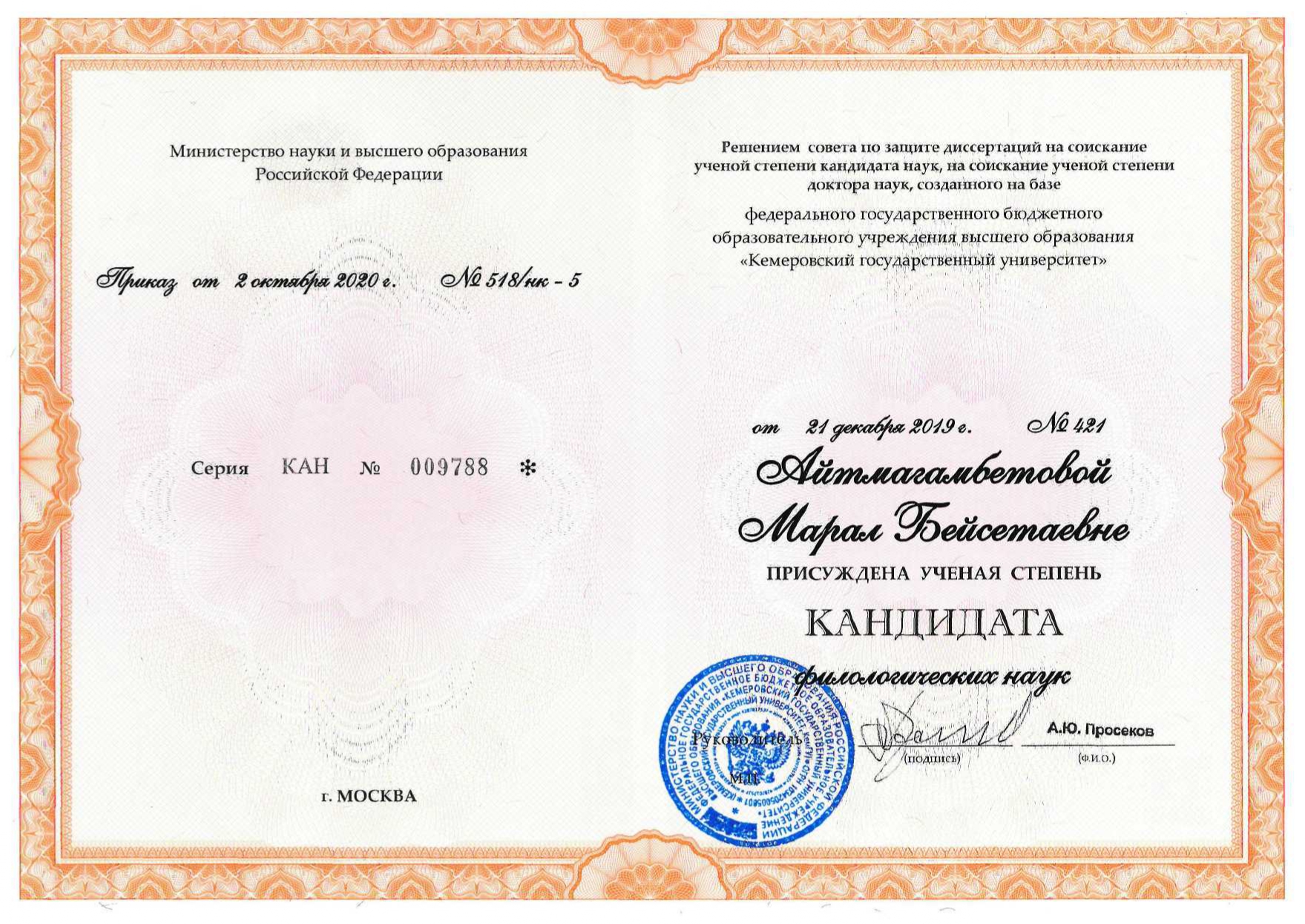 The management and staff of the Scientific and Educational Consortium "Innovative University of Eurasia" heartily congratulate Maral Beisetayevna. Defense of a thesis is a huge work, and the award of a scientific degree is a real proof of your commitment, potential and high qualifications. We wish you brilliant ideas for further development and self-realization in the chosen path, new perspectives and endless possibilities. Let the awarding of the academic degree of candidate of philological sciences become another important step in your development and pave your further path to big science!
Press service of InEU