31 марта 2021
Congratulations on the successful defense of the Ph.D. thesis!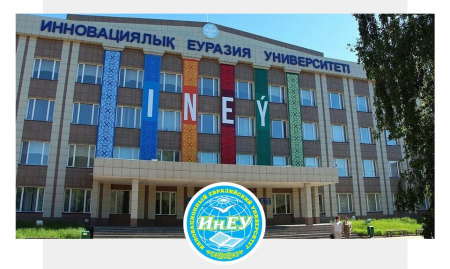 On March 30, 2021, senior lecturer of the Department of Environment and Chemical Technologies Shakenova Tattygul Zhilkibayevna successfully defended her thesis for the degree of candidate of pedagogical sciences in the specialty 13.00.02 - Theory and methodology of teaching and education. 
---
The defense took place at the Tajik State Pedagogical University named after Sadriddin Aini. Academic Supervisor: Professor of the Department of Languages, Literature and Journalism Beisembayev Amangeldy Rakishevich.
The management and staff of the Scientific and Educational Consortium "Innovative University of Eurasia" heartily congratulate Tattygul Zhilkibayevna and her research supervisor on the successful defense and wish unquenchable enthusiasm, constant striving for success in professional activities, high achievements and awards, an inexhaustible stream of energy and interest in her work, bright hopes and confident actions in life, grandiose plans and their mandatory implementation!
Press service of InEU