21 мая 2019
VIP lecture at the Department of "Agriculture and Bioresources"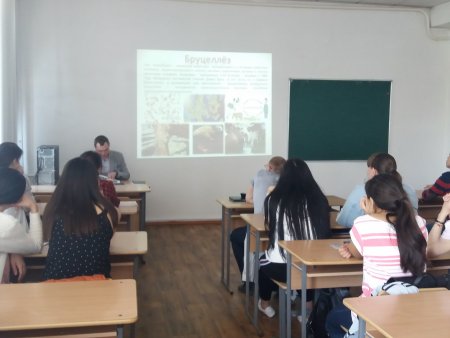 A series of VIP lectures at the Department of Agriculture and Bioresources this academic year ended with a meeting with the Head of the AHU Veterinary Station Aksu City Aksu Galagan Kirill Olegovich.
---
Galagan K.O. He is a graduate of the Innovative University of Eurasia with a degree in Veterinary Sanitation. In 2018, he successfully defended his master's thesis at our university, and is currently studying doctoral studies in the biotechnology field.
Students of the specialties "Veterinary Sanitation" and "Technology for the Production of Livestock Products" during the meeting learned about the challenges facing the experts of the "Veterinary Station", the importance of their activities in the field of epizootic well-being and food security. Kirill Olegovich also talked about measures to combat and prevent brucellosis, an infection that can be transmitted from sick animals to humans, about large-scale activities aimed at promoting prevention of this disease. During the conversation, students received answers to all their questions.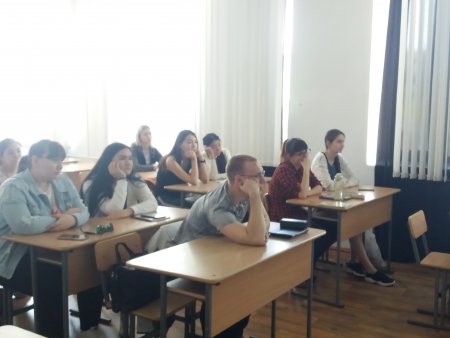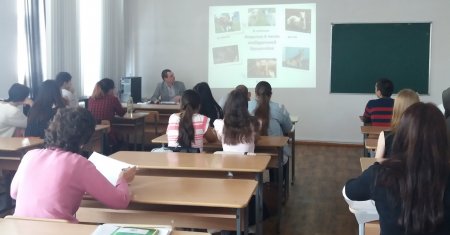 At the end of the meeting, Kirill O. invited students of the specialty "Veterinary Sanitation" to undergo an internship on the basis of PCE at the "Aksu Veterinary Station" PVC.


Authors: Professor of the Department
"Agriculture and bioresources" Uryumtseva T.I.
St. lecturer
"Agriculture and Bioresources" Enns EM