21 января 2021
InEU is a university for the best athletes!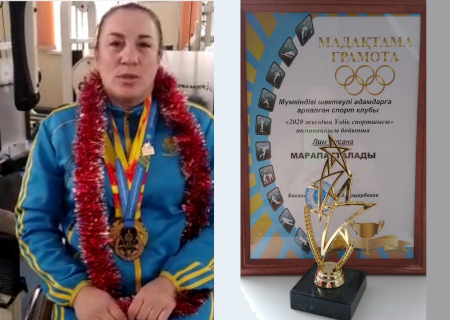 Oksana Lim, student of the department "Sports and Physical Culture", group "PCaS-302", won the title of "Best Sportsman of the Year".

---
The athlete received a diploma and a commemorative statuette from the head of the sports club for people with disabilities, Sunkarbekov Zangar Sagadatovich.
Congratulations to Oksana Anatolyevna on receiving the honorary title, we wish you new victories, successes and achievements!
Press service of InEU