17 февраля 2021
InEU is a university of champions!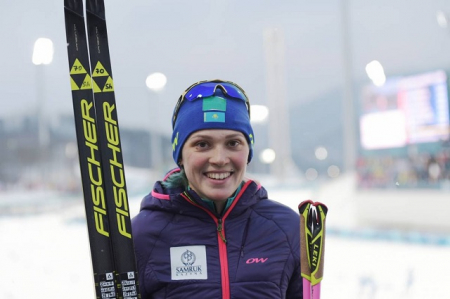 Anna Shevchenko, a graduate of the Department of Sports and Physical Education, InEU, won silver at the Continental Cup of Eastern Europe in cross-country skiing.

---
Competitions were held at the Alatau ski and biathlon complex in Almaty. More than a hundred athletes from Kazakhstan, Russia, Morocco and Kyrgyzstan competed for the awards.
The Pavlodar skier won the silver medal in the 15 km mass start. The Russian woman Lilia Vasilyeva finished first, she covered the distance in 40 minutes 2.6 seconds. Anna Shevchenko lagged behind the leader by only 1.3 seconds.
On the first day of competition Anna Shevchenko also climbed to the second step of the podium - she lost to Lilia Vasilyeva in the individual ten kilometers race.
Congratulations to Anna with an excellent result and wish you new victories. InEU is proud of its talented graduates!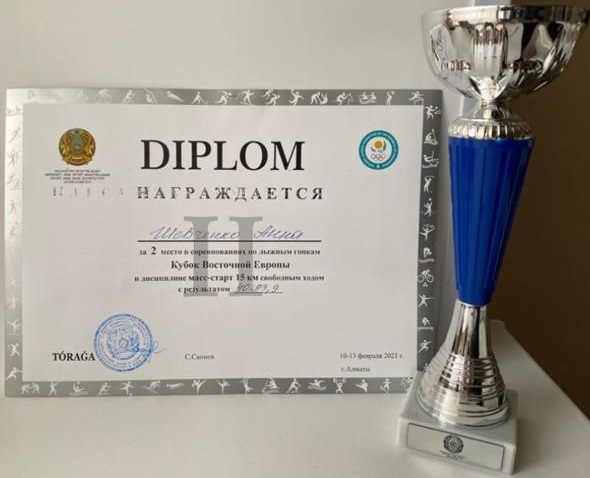 The Eastern European Cup is a series of cross-country skiing competitions leading up to the qualifying round for the World Cup and Championship. At the tournament, athletes have the opportunity to score points in order to get the right to perform at the World Cup stages.
Press service of InEU
 (according to information from the Pavlodarnews.kz website