28 февраля 2020
Curatorial hour in the framework of the program "Ruhani Zhangyru"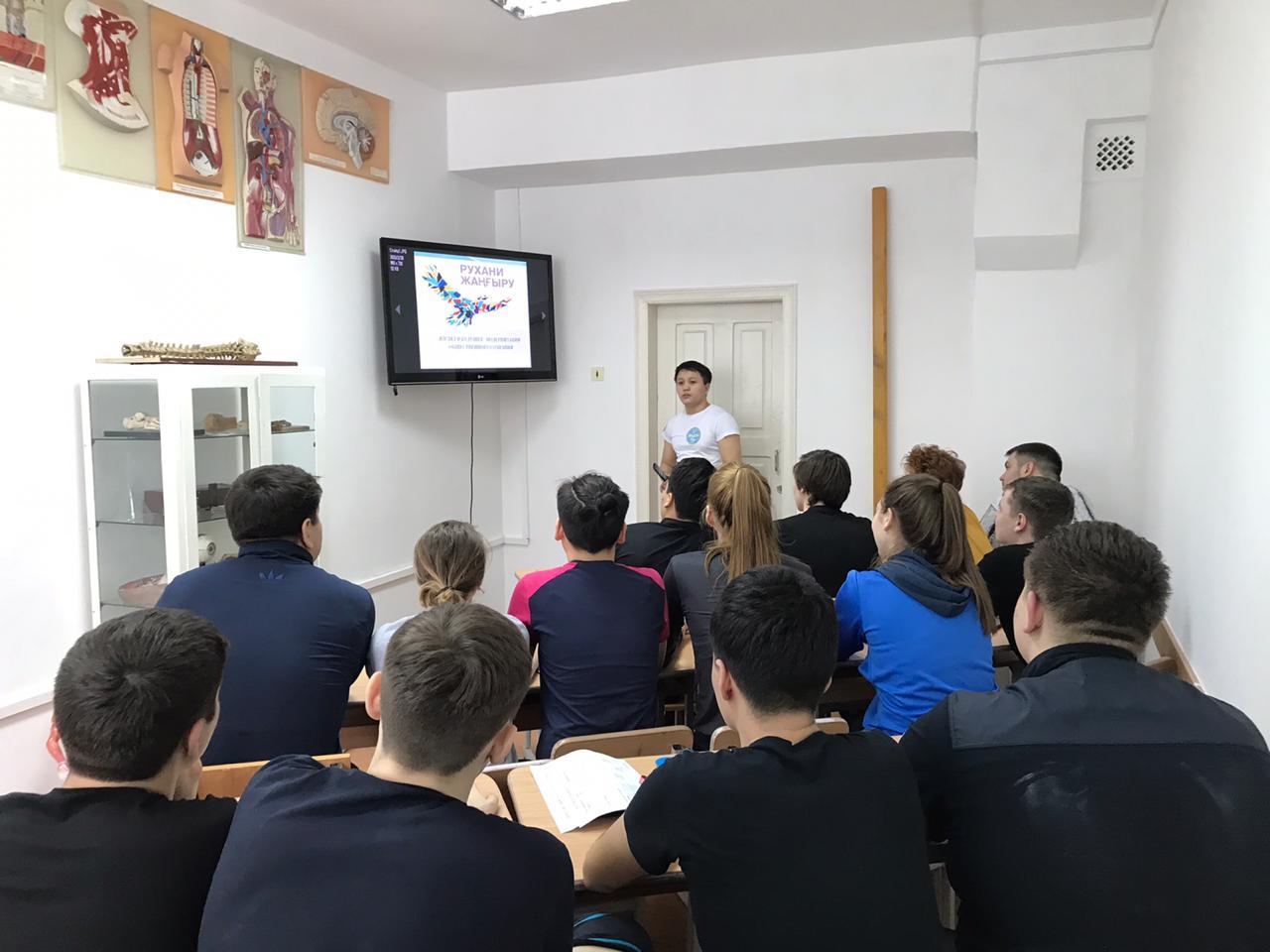 At the department "Pedagogy and socio-humanitarian disciplines" a curator hour for the first courses of the specialty "Physical Culture and Sports" was held.
---
The curator hour was held as part of the "Rukhani Zhangyru" program, with the aim of developing sports and preserving the health of the nation.
Remember, the health of the nation is the foundation of a successful future for Kazakhstan!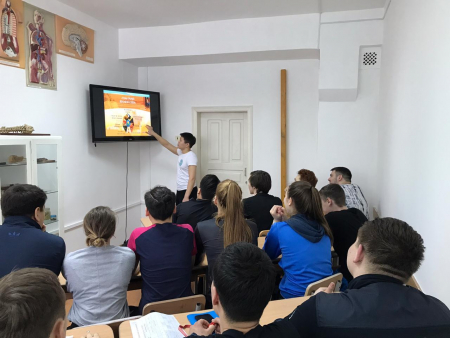 Department "Pedagogy and social and humanitarian disciplines"