11 октября 2021
Online population census for InEU employees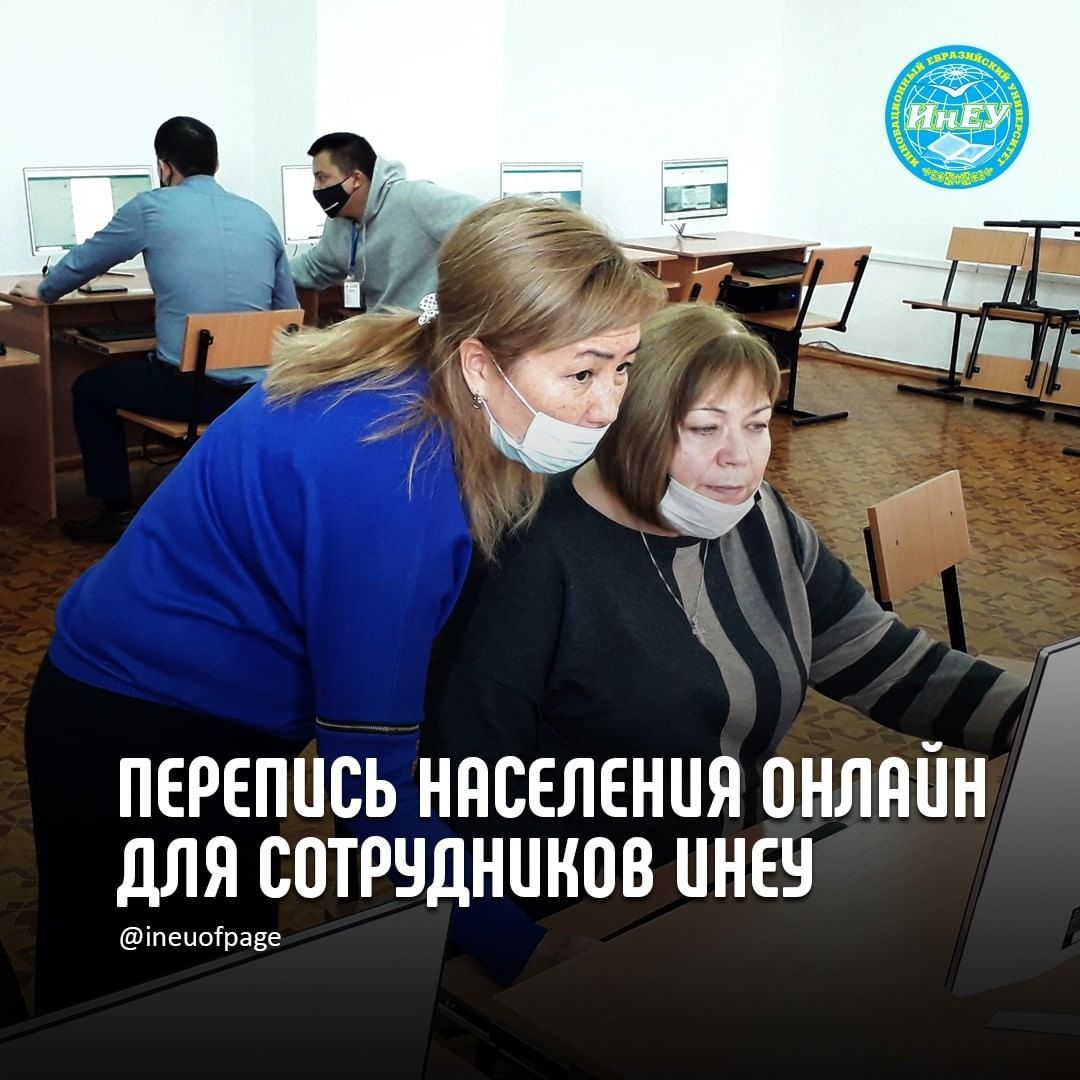 From September 1 to October 15, InEU conducts an online population census for employees. The process is led by Kulyash Nurzhumbayeva, an inspector of the case and personnel management. Today, specialists of the Department of Statistics of the Pavlodar region work in office №302 of building "A". They help university employees to pass the census on the Internet.
We have come to speed up the online census process, - says Darkhan Kyzdarbekov, Head of the Department of Statistics for Pavlodar. – The traditional census is held from October 1 to October 30. The apartments are visited by interviewers with tablets. If you have already completed an online survey, they will simply verify and confirm the data. If not, then you will have to spend time filling out the questionnaire. Therefore, fill out the questionnaire on the website sanaq.gov.kz by October 15.
Darkhan Kyzdarbekob also noted that interviewers (registrars) are still required to conduct the population census. Salary – 104 125 tenge.
InEU students! If you want to earn money, call by phone:
+7 (777) 066-56-37
8 (7182) 53-35-86
Or come to the address:
General Dyusenov st., 9, office 107
InEU Press Service