06 октября 2021
Solving environmental problems.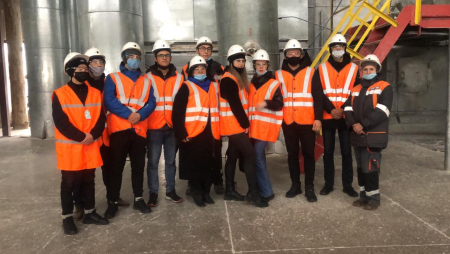 Today, 06.10.21, the long-awaited ecological excursion to "Aluminium of Kazakhstan" JSC took place according to the PR plan for the organization of interaction of enterprises of the Eurasian Group with representatives of NGOs, authorities, the public and the media on the environmental issues of enterprises.
In the "Open Doors Day", students of the specialties "Life safety and environmental protection", "Ecology" together with the head of educational programs in these areas G.E. Esengaraeva, visited the enterprise, followed the entire technological process and learned what the plant's management is doing to solve environmental problems, since the health of not only the workers of the plant, but the entire region depends on it.
Recently, all countries around the world have been paying more attention to environmental problems, including Kazakhstan. And it is very good that enterprises will, according to the Law of the Republic of Kazakhstan on "Civil Protection", conduct such excursions and inform all interested parties on environmental issues. And for future specialists, this excursion is especially important, as it practically confirmed their theoretical knowledge in the field of ecology and life safety.
According to senior lecturer Matveeva N.I.