03 сентября 2021
Meet Matthew Linz!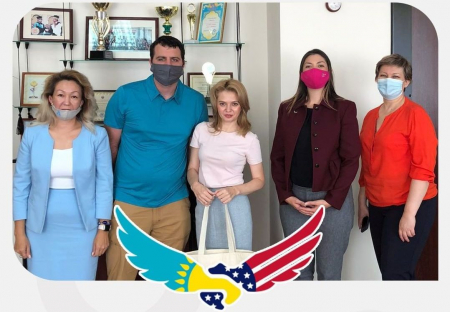 From today, English language at InEU will be taught by an American teacher Matthew Linz! Today our university was once again visited by representatives of the U.S. Embassy. The rector of InEU Anastassiya Aliyassova discussed further cooperation with the press attaché of the U.S. Embassy for Education and Culture Amber Aura.

---
-We have developed a very strong and stable relationship with the U.S. Embassy. Beginning from today, within the framework of this partnership, we will have a representative of an American university as a teacher of English for our students, - said the rector of InEU Anastassiya Aliyassova.
Matthew Linz is a young teacher. He graduated from the University of Maryland in Baltimore in the year 2020 and since 2015, in parallel with his studies, he has been teaching English to migrants and their children. So he will find a common language with our students right away. Students, please take this opportunity to raise your level of English and get the correct pronunciation!
During the meeting, the rector of InEU emphasized that the model of a successful student is made up of many components. One of them is proficiency in a foreign language. The university's goal is to prepare competitive specialists, who will be in demand on the labor market not only in Kazakhstan, but also abroad.
In addition, InEU is currently implementing a number of projects with the U.S. Embassy. One of them, STEM-training for teachers of schools in Pavlodar, is already being completed. A new one is starting – the Business Academy for Women in the region. In this academy, women will be able to master entrepreneurial skills, and, in addition, receive funding for their startup.
Press service of InEU