08 июня 2021
Study in a short time!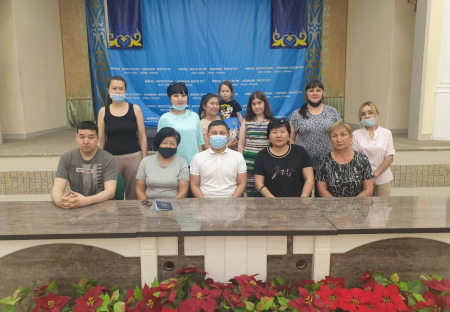 At the Innovative Eurasian University, short-term vocational training in the profession of "Cook" has been completed within the framework of the Program for the Development of Productive Employment and Mass Entrepreneurship of the Self-Employed, Unemployed and Low-income Population.
---
The training took place under the state order of the KSU "Employment Center of the Akimat of the city of Pavlodar, Pavlodar region" for two months. Upon completion of the courses, certificates of professional training were issued. In the future, all course participants will be employed.


Press service of InEU
(according to the director of the Institute of Consulting and Continuing Professional Education
Kozhikov S.N.)