31 мая 2021
Day of Remembrance for Victims of Political Repression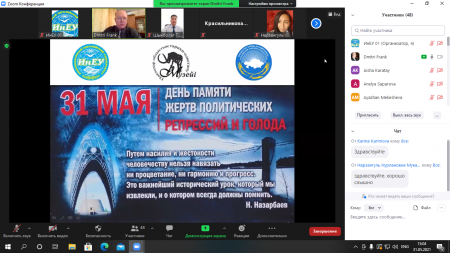 On May 31, on the ZOOM platform, a curatorial hour was held on the theme "May 31 - Day of Remembrance for Victims of Political Repression".
---
The speaker was Dmitry Arturovich Frank - a historian, political scientist, head of the department of the Ertis museum, a member of the scientific expert group at the Assembly of the People of Kazakhstan in Pavlodar region. The meeting was moderated by Alexander Petrenko, KDM InEU.
More than 50 people took part in the curatorial hour.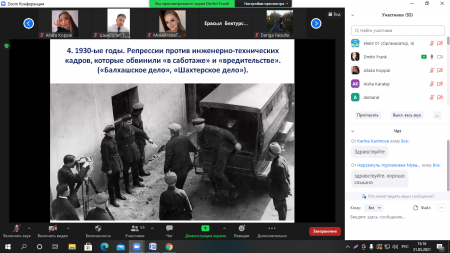 Press service of InEU
(according to the information of the head of the department for educational work and social issues
Tashekov Sh.A.)