12 ноября 2019
We invite everyone to a training in television journalism!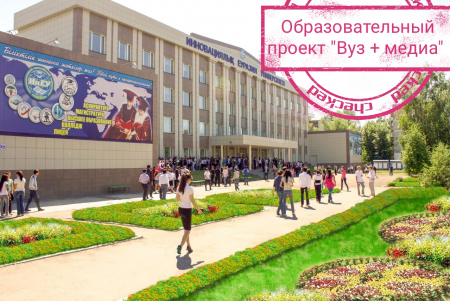 The Department of Philology and Journalism of the Innovative Eurasian University launches a unique educational project "University + Media"!
Within the framework of the project, it is planned to conduct lectures, seminars, trainings and master classes on the trends and problems of modern journalism and media culture. A distinctive feature of the project, its "chip" should be atypical audiences (libraries, coworking, anticafe) and unusual teachers - people who know firsthand what interviews, reporting and the most secret secrets of the journalism profession are.
Tomorrow, November 13, a training on television journalism will be held as part of the project "University + Media".
Speakers - journalist of the Khabar television channel Salauat Temirbolatuly and cameraman Aleksey Omelnitsky - will tell students about the work of the correspondent in the frame, reveal the secrets of shooting and editing. Maral Aitmagambetova and Zhanarka Ibraeva will maintain a dialogue with journalists.
We are waiting for everyone at 12.00 in a cozy coworking at InEU at ul. M. Gorky 102/4.

For all questions, contact WhatsApp: 87057609199